By Mark Ellis and Michael Ashcraft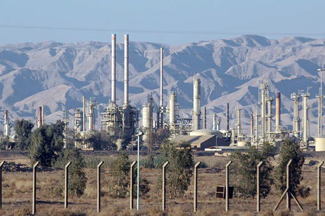 After the Iraqi military expelled ISIS militants from the area surrounding their biggest oil refinery, sniper Ali al-Tulaibawi and 150 Shiite comrades stayed behind to defend the sprawling facility from lofty perches atop the refinery's giant towers.
"Every time they attack the refinery, I feel like I'm playing a video game," Ali told a Reuters reporter. "My comrades called me the hawk in Syria. I was able to shoot the head from difficult positions."
Ali was trained as a sniper in the Syrian civil war and honed his skills in dark alleyways as he protected a Shi'ite shrine.
"Death was on every corner," he recalled.
At the Iraqi refinery, Ali and the others have been surviving on food dropped from government helicopters. When the food doesn't appear they survive for days on tomato paste.
Some of the scariest moments for the sniper have been when ISIS assaulted the refinery using armor-plated trucks filled with explosives.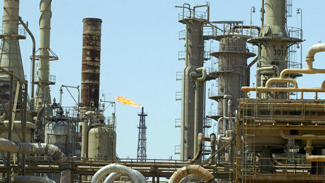 "We can see the truck coming toward us, but it is hard to stop. Almost all parts are covered with bullet proof plates," he told Reuters.
The Shiite militiaman belongs to a group that coordinates with the Iraqi government to combat ISIS.
Ali and his compatriots have been important to stop the ISIS advance when Iraqi military officers turned and ran.
U.S.-led airstrikes were crucial to help the Iraqi army wrest control of Baiji, the town closest to the refinery, by Nov. 15. The ISIS retreat from the refinery is a substantial defeat for the terror group.
"I'm proud of what I'm doing. I feel with each bullet I shoot at a terrorist's head I'm helping to clear my country from detrimental germs," Ali told Reuters.