By Mark Ellis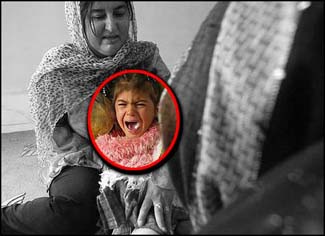 The radical group ISIS is seeking to impose female genital mutilation (FGM) in Mosul, a top UN official in Iraq told the BBC.
The edict stated that all females aged 11 and 46 in Mosul must undergo the procedure, UN official Jacqueline Badcock reported.
Badcock said the extraordinary pronouncement was of grave concern.
Iraq is facing a radical insurgency led by ISIS, with Mosul and other cities in the northwest part of Iraq under their control since June.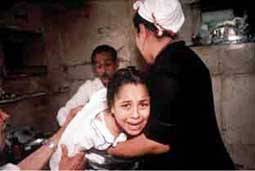 Some African, Middle Eastern and Asian communities practice female circumcision in the belief it prepares women for adulthood and marriage.
FGM poses many health risks to women, including severe bleeding, problems urinating, infections, infertility and increased risk of newborn deaths in childbirth, according to the World Health Organization.
The UN General Assembly passed a resolution in 2012 calling for all member states to prohibit the practice.
The ISIS edict could affect nearly four million women and girls in and around the northern Iraqi city of Mosul, the UN spokesperson advised.
Ms. Badcock spoke to reporters via video link from the Kurdish provincial capital of Irbil. "This is not the will of
the Iraqi people, or the women of Iraq in these vulnerable areas covered by the terrorists," she told the BBC.
Some observers have challenged the veracity of the FGM edict. Jenan Moussa, a correspondent for Dubai-based broadcaster Al AAan TV, noted in a tweet that her contacts in Mosul had not heard of it.
ISIS forced Christians in Mosul out of the city earlier this week and marked their homes with the Arabic letter N to identify them as Christians. Many believers lost all their possessions as they fled, the BBC reported.
Ms Badcock said only 20 Christian families remain in Mosul, which ISIS has declared will be the capital of its Islamic caliphate.
Thousands have fled into Kurdish-controlled territory in the north, according to the BBC.
Some of the Christians who remained have converted to Islam, while others have opted to stay and pay the "jiyza," the tax imposed by ISIS on non-Muslims, the UN official added. Various reports say the tax amounts to about $100 per month.
Female genital mutilation includes "the partial or total removal of the female external genitalia or other injury to the female genital organs for non-medical reasons." It is practiced in 29 countries in Africa and some countries in Asia and the Middle East, according to the World Health Organization.
An estimated three million girls and women worldwide are at risk each year. About 125 million victims are estimated to be living with the consequences. It is often carried out on young girls, between infancy and the age of 15.