By Aimee Herd —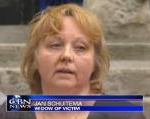 According to a CBN News report, one of the doctors who was shot and killed on Thursday, by the very security guard hired to protect the Christian hospital in Kabul, was Jerry Umanos, an American pediatrician working for the Christian medical missions group, CURE International. (Photos via CBN News)
Jerry's wife, and now widow, Jan Schuitema, noted that he loved the people of Afghanistan—having worked there in the medical hospital for the last 7 years—and that it was his calling.
"He always had a desire to be the hands and feet of Christ," Jan said. "He was always a light for Christ and he had a love and commitment that he expressed for the Afghan people because of that love for Christ."
It was noted in the CBN report that after the gunman opened fire on the three doctors, killing them Thursday, he turned the gun on himself, but was then treated in the same hospital he had just attacked. He is currently in custody.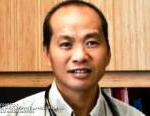 extended forgiveness to the man who killed her husband and two others, saying, "Our family has suffered a great loss. We don't hold any ill will toward Afghanistan in general or even the gunman who did this."
"Please join us in praying for the families of the victims and those
affected by the shooting as well as the peace [of] Afghanistan" asks Mark Knecht, CFO for Cure International.–Breaking Christian News