By Mark Ellis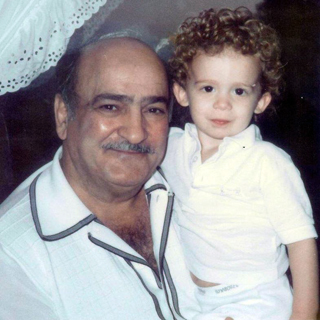 When a young man tried to steal tools from a neighbor's shed in a suburb of Detroit one night, he had no idea his foiled attempt would teach him a life-long lesson about the mercies and grace of God.
"We had a storage shed that was attached to our house," says Mike Capone. "My dad used to keep his tools in there."
Mike's father, Pete Capone, was a carpenter, and also a lay minister in his church.
One night, Ernie – a teenager who lived next door – shimmied the lock, broke into the shed, and was in the process of stealing some of the tools.
Pete was awake and heard a suspicious noise, so he went outside to investigate. He surprised the young man and suddenly they were face-to-face. Immediately, Pete recognized Ernie, his neighbor's son.
The boy froze, a look of terror flashed through his eyes.
"Ernie, you don't have to break into here if you need to use the tools," Pete said gently. Then the older man did something very unusual, son Mike recalls.
"Dad reached into his pocket and pulled out his key ring. He located the key for the shed and took it off the ring. He extended it to the boy and told him, 'Here, if you need to use the tools in the future, use the key."
Ernie took the key and quietly left.
"That incident left an impression on Ernie," Mike notes. "He never broke into the shed again and he never used the key."
But Ernie kept the key he came to cherish on a string, hanging from his mirror, as reminder of someone who had trusted him and given him a second chance.
"Ernie said that day changed his life," Mike says. "Ernie ending up going into the carpentry field and he actually hired me for my first job."
Pete Capone passed away in 1993 at age 68.