By Julius Mbaluto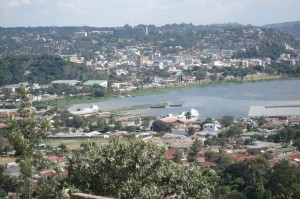 Another Christian leader in northern Tanzania has been killed in what appears to be a targeted attack, with two other worshippers from the church badly injured.
They were all attacked with machetes by unknown men. The assailants came at around 1am, while Gilgal Christian Worship Centre (Pentecostal) was holding an overnight service, and started cutting them on different parts of their bodies. The motive of the attack is unclear.
The incident occurred on Oct 22nd in an area known as Pasiansi in Ilemela district of Mwanza province. Mwanza is on the shores of Lake Victoria, which it shares with Uganda and Kenya. The man killed was identified as Elias Lunyamila Meshack, a 35-year-old youth leader. The members of Gilgal Church described him as a good man and said his death has caused great sadness.
One man, Elias Msakuzi, suffered cuts to his head, but has now been released from hospital. Msakuzi Mwanza Regional Police Commander Earnest Mangu said that another, Tumsifu Pungu, was in a critical condition, but he is now believed to be recovering.
Speaking about this incident, the leader of Gilgal Christian Worship Centre, Bishop Eliabu Sentozi, said that there was no evidence of robbery because the attackers didn't steal anything. He called upon the police to swiftly and carefully investigate the incident and others like it.
"I don't think this was robbery because the aim of robbers is to steal money and other items, yet nothing was stolen here!" said the bishop. Police Chief Earnest Mangu confirmed the incident took place and asked church members and the public to wait for their investigation.
The incident comes as the latest in a string of attacks on churches and pastors across East Africa, with two pastors in Kenya killed on the same day.
Earlier in May this year, eight people (four Saudis and four Tanzanians) were arrested in connection with the bombing of a new Roman Catholic Church in the northern Tanzanian city of Arusha.
They were arrested as they crossed into Kenya. The newly built church was being opened by the Vatican Ambassador to Tanzania. Archbishops Francisco Montecillo Padilla and Josaphat Louis Lebulu escaped unharmed. Two people were killed in the blast, which Tanzania's President Jakaya Kikwete called an act of terrorism.
Two other pastors in Tanzania were attacked earlier this year. A large group of radical Muslim youths attacked the home of Pastor Robert Ngai of the Evangelical Assemblies of God Church in Geita town, also in north-eastern Tanzania. The pastor received serious cuts on his hands and arms when he raised his arms to protect his head from the blows, and he had to be urgently transferred from a local hospital for specialist treatment.
In the town of Buseresere, less than 50 miles from Geita, Pastor Mathayo Kachili was killed by radical Islamist youths in June.
Reports also indicate that two nights before the attack on Pastor Ngai, a group of assailants visited the home of Pastor Daudi Nzumbi, also in Geita. Pastor Nzumbi leads the Free Pentecostal Church of Tanzania in the town. The attackers were scared off that night by the barking of guard dogs.
Tanzania was formed in 1964 out of the union of mainland Tanganyika and the coastal archipelago of Zanzibar. According to statistical estimates, 41.8 million of Tanzanians live on the mainland and 1.2 million live in Zanzibar.
On the mainland, it is estimated that 54 per cent of the population is Christian, 31 per cent Muslim and 13 per cent ethno-religionist. There are tiny numbers of Hindus, Buddhists, and other faiths. However, in Zanzibar 97 per cent of the population is Muslim.
In September this year, a Catholic priest sufferred severe burns after having acid poured on him by militant Muslims just outside an internet café on the outskirts of Zanzibar City. Rev. Amselmo Mwangamba received burns on his face, chest and arms.
Church leaders in the region believe the attacks are linked to a militant Islamist group known as "Awakening", which has been campaigning for Zanzibar's independence as an Islamic state. At the time, Diocesan Chancellor Rev. Cosmas Shayo stated: "We are urging Christians not to retaliate".
It was in Zanzibar too where images of the burned faces of two British girls, Katie Gee and Kirstie Trup, shocked the world this summer. The two girls had paid around £700 each to spend two weeks volunteering with the educational charity Art in Tanzania.
They were both teaching at the St. Monica nursery school, linked to the Anglican Church, while working with the charity. The two girls were badly injured when two men threw acid on them. They survived the attack and were flown home to Britain for treatment.
Please pray for these latest victims and their families and the protection of Christians around the world — World Watch Monitor