By Mark Ellis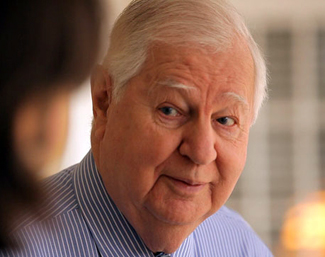 Henry Blackaby, 78, author of the popular Bible study 'Experiencing God,' was found safe and unharmed Friday night after his disappearance for 29 hours.
The respected Christian leader left his house in Atlanta Thursday afternoon at 4 p.m. There was no communication with him until police found him Friday night. His family speculated he might have become disoriented due to his type-two diabetes, and lack of medication.
Police pulled him over as he drove away from a small store in the Atlanta area where he used his credit card to buy water. Before that he had used the card for two other purchases in the area during the time he was missing.
Hundreds of members of his church, First Baptist of Jonesboro, combed Atlanta for Blackaby and started a prayer vigil. On Friday afternoon, police traced him to within six miles of his home, where his credit card was last used.
Christians from around the country were praying for his safe return since the news spread that he was missing.
Blackaby is a Southern Baptist pastor and leader of the North American Mission Board, best known for the 'Experiencing God' discipleship workbook, one of the bestselling Christian books of the 1990s. He and his wife live in Rex, Georgia.
They have five children involved in ministry. His family posted the following on the ministry's website:
"The Blackaby family would like everyone to know that Henry has been found and is safe. His health concerns are being addressed and we will keep everyone posted with the news. We wish to express to everyone our appreciation and gratitude for the prayers and concern over the last 29 hours. Henry has taught us that we can experience God in the good and the bad times. We thank God that we have experienced his grace, peace, and faithfulness in these times."