by Bethany Monk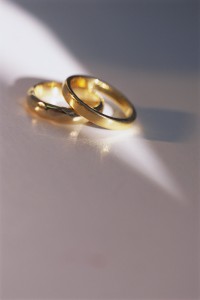 Although mainstream news outlets today are highlighting the closure of a Christian ministry dedicated to helping those with unwanted same-sex attractions, the truth is: there are other successful programs out there that are thriving and that express their love to the homosecxual community.
Exodus International announced Wednesday that it is closing its doors. The ministry began nearly 40 years ago to help people who struggle with same-sex attractions find freedom through Jesus Christ. Those previously affiliated with the group say its president, Alan Chambers, changed the organization's message over the last couple of years.
"It has undergone significant change," said Andy Comiskey, who worked with Exodus in the 1980s. "(Chambers) became unusually sensitive to those critical of Exodus. He began to take up their case as more important than transformation."
Comiskey knows first-hand about transformation. He founded Desert Stream Ministries in the 1980s after his own journey out of homosexuality. He and his wife, Annette, run the biblically based group to help those struggling with sexual and relational issues. The ministry is located in Missouri. He's seen people respond. "God has enabled people to develop whole relationships — and understand whole relationships with the opposite gender," he told CitizenLink.
He said that some people discover "that heterosexual relationships become an option, if they choose to pursue that. We believe this is part of what Jesus has to offer us if we surrender to Him."
Joe Dallas, who served as president of Exodus International from 1991 to 1993 told CitizenLink he was sad to hear of the organization's closure. He now leads a ministry called Genesis Counseling in Orange County, Calif. It helps people find healing from sexual addiction, homosexuality and other sexual issues.
Dallas was an active member of the gay community in the 1970s and 1980s. When he repented in 1984, he was able to "feel the capacity to have attractions to women." Not too long after that, he dated then married his wife, Renee. They have two sons.
"When we come to Christ we can overcome these (temptations)," he told CitizenLink. "I do think if people repent, they have the ability to resist the temptation to homosexuality and have the capacity for heterosexual response." –Citizen Link