By Mark Ellis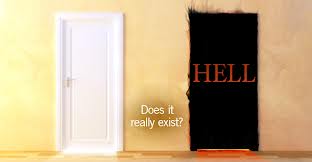 Lifetree Cafes are typically set up in coffee shops, where people from a variety of faith traditions (or no faith) gather to watch a short video, then engage in a host-led conversation about the topic of the week.
The week of February 24th, the concept of hell will be explored at Lifetrees.  The gatherings will feature a screening of an award-winning short film, "Hell: Does It Really Exist?" starring James Cromwell.
"Studies show that more than 60 percent of Americans believe in hell," says Lifetree rep Craig Cable. "But many struggle with the concept and dismiss it as a myth. We'll explore the controversy."
Ninety percent of the films used in the "conversation cafes" were created by Group Publishing, a large, interdenominational Christian publisher based in Loveland, Colorado, according to Cable. Most of the cafes are sponsored by churches. The training and materials for the outreach typically cost $100 to $150 per week.