By Mark Ellis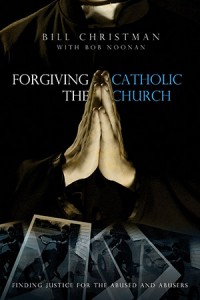 He saw himself as defective, but he wasn't sure why. Alcoholism, anger issues, and two failed marriages led him to the brink of suicide. Then at age 35 repressed memories of sex abuse surfaced from the past, which sparked a profound journey of healing and forgiveness.
"I was hoping I was just crazy," Bill Christman said, when repressed memories first surfaced of his sexual abuse at the hands of a Catholic priest. Bill's father died when he was only six, and the priest offered to be a father figure to him and his older brother.
Father Wiebler took the boys on fishing trips, swimming at Buffalo Beach on the Mississippi River, and they played pool together in the rectory. "I thought it was wonderful that Father Wiebler offererd to spend time with my sons," Billy's mom, Mary, noted. "I felt he would be a good adult role model for Jeff and Billy.
Behavior problems surfaced almost immediately following the abuse and continued for three decades, all recounted in heartbreaking detail in his book, "Forgiving the Catholic Church" (WinePress Publishing).
As a young person he often awakened with feelings of dread – that something bad would happen. By the time he was in high school, he drank heavily, became a rage-driven brawler with his fists, and often got in trouble with the law.
In adult life, he alternated between alcoholism and work holism. One night he awakened to find his first wife with her hands on him, attempting to exorcise demons while he slept. "I freaked," he wrote. "The idea of someone casting demons out of me scared me to death. I took it as an extreme violation and we got into a vicious fight."
The Catholic priest sex abuse scandal exploded in the media in January, 2002. Two months later – partly agitated by the media exposes documenting the abuse and the dissolution of his second marriage – Bill began drinking heavily once again.
Feeling tormented, like all hope had run out, he sat in his truck inside his closed garage with the engine running for 25 minutes, waiting to pass out from carbon monoxide poisoning.
Then God put the image of his mother in his mind. "I saw her face and literally felt her presence," he recalled. He also considered his 12-year-old daughter's response to his suicide. "God took me outside of my anguish and showed me the devastation my suicide would wreak on those I loved."
Shortly after his brush with suicide, God allowed repressed memories of his abuse to bubble to the surface. Were the scenes real, imagined, or was he crazy? he wondered.
Haunted by the memories, Bill tracked down Father Wiebler in Florida and called him on the phone. "Did you ever abuse, rape, fondle, molest or sexually assault me or my brother when we used to hang out with you," he asked.
There was a long pause. "I don't recall," Father Wiebler replied.
Bill asked if he had sexually abused anyone else. Father Wiebler made the same reply: "I don't recall."
Bill hung up the phone in shock. Shortly after that, he requested a face-to-face meeting with Wiebler. On May 10, 2002 he confronted Father Wiebler in person at the headquarters of the Catholic Diocese of Davenport, Iowa. Bishop Franklin, Father "B," and an attorney representing the church attended.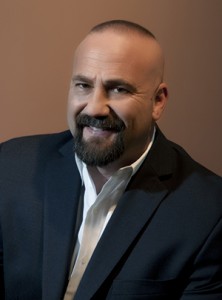 After 30 years, Bill recognized Father Wiebler instantly. The first words out of Wiebler's mouth shocked Bill. "You're an attractive young man. I'm sure you were an attractive boy."
Bill's fears about the meeting instantly turned to rage. I'm going to kill you right here in front of everyone, he thought. Throughout the meeting, Father Wiebler insisted he had no memory of Bill or the abuse.
"How many kids have you molested during your tenure as a priest?" Bill demanded. "How many lives did you destroy? Two hundred?"
Father Wiebler paused for a few seconds. "Oh no, it wasn't that many. Of the top of my head, about twelve."
In the room there was a stunned silence, then Wiebler said casually, "Hey, I'm sorry about what happened to you, Bill."
Following the meeting, a psychiatrist diagnosed Bill as bipolar, with post-traumatic stress disorder. Father Wiebler was sent to the St. John Vianney Renewal Center in St. Louis,Missouri, for the "worst-of-the-worst priests," according to Bill.
But shockingly, Wiebler renounced the treatment program, gave up his pension and health insurance from the church, and moved into an apartment building 750 feet away from an elementary school.
When Bill learned this news, he snapped. He packed a suitcase with a .40-caliber Beretta semi-automatic pistol and a box of ammo. "I decided to drive to Missouri and kill him," he wrote. (To avoid spoiling the book for readers, the details of what happened next are withheld.)
While Bill was almost destroyed by the Catholic Church, the book recounts that it was his friendship with other priests that led him on a path to overcome his rage through the power of forgiveness.
"In the final accounting I was saved by Catholic priests. Real priests. Sincere, personal, down-to-earth men who wanted to be channels for the grace of God."