Yesterday, someone found this eyeball on a beach in Florida. Which sea creature of the deep is missing this eye? one wonders. It's a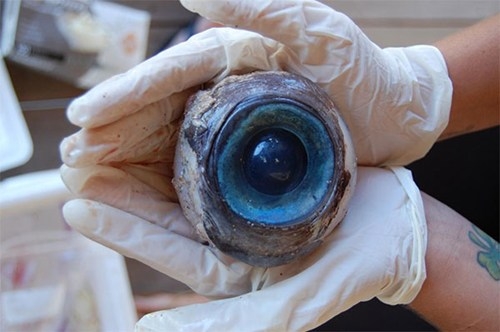 reminder of God's wondrous creation, and the unfathomable mysteries still left to discover in the mighty deep.
"They say, 'The Lord does not see; the God of Jacob pays no heed.'
Take heed, you senseless ones among the people;
you fools, when will you become wise?
Does He who implanted the ear not hear?
Does He who formed the eye not see?" Psalm 94:7-9