Legendary disco singer Donna Summer died Thursday after a battle with cancer, sources close to the singer confirmed to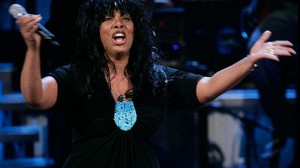 FoxNews.com. She was 63.
"Early this morning, we lost Donna Summer Sudano, a woman of many gifts, the greatest being her faith," family of the singer said in a statement. Summer was a strong Christian.
"While we grieve her passing, we are at peace celebrating her extraordinary life and her continued legacy. Words truly can't express how much we appreciate your prayers and love for our family at this sensitive time."
Often called the Queen of Disco, Summer was born LaDonna Adrian Gaines on Dec. 31, 1948, in Boston. She began singing early in the church choir and by her teens had formed several musical groups.
Her sound was a mix of genres, and helped her earn Grammy Awards in the dance, rock, R&B and inspirational categories.
Her first album, "Lady of the Night," arrived in 1974 in Europe, and 1975's "Love to Love You Baby" brought her worldwide fame.
In the 1978 disco film "Thank God it's Friday," her song "Last Dance" won Summer her first Grammy.
Summer's soaring vocals on "She Works Hard for the Money" brought her a Best Pop Vocal Performance Award in 1984.
In the mid-1980s, Summer encountered controversy when she was accused of making anti-gay comments related to AIDS. She claimed she had been misquoted but not before thousands of her records were returned and dance clubs boycotted her music.
Summer holds the record for most consecutive double albums to hit number one on the Billboard charts (three) and was the first female to have four number one singles in a 12-month period: three as a solo artist and one as a duo with Barbra Streisand, CBS said.
She released her last album, "Crayons," in 2008. She also performed on "American Idol" that year with its top female contestants. — Fox News