By Dan Wooding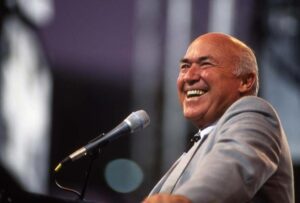 Pastor Chuck Smith, the 84-year-old senior pastor of Calvary Chapel Costa Mesa, California, is about to start chemotherapy for his lung cancer.
This was revealed by Mike MacIntosh, one of the early converts of the Jesus People Movement, writing on his Facebook page.
MacIntosh, the senior pastor of Horizon Christian Fellowship in San Diego, California, on Saturday, January 14 said, "Chuck Smith is doing fine. I spoke with him last week and this cancer is not going to separate him from Jesus. Please pray for him as he will begin chemotherapy next week and then radiation.
"He's the all-time great guy and would never complain, so let's bathe him in prayer."