By Michael Ireland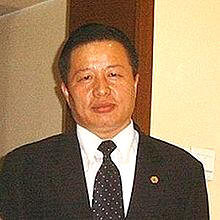 Despite having been missing since April 2010, the prominent Christian human rights lawyer Gao Zhisheng, has been given a three-year prison sentence for "violating the terms of his probation."
News of the sentence was reported in Chinese State Media on Friday, December 16, according to Christian Solidarity Worldwide (CSW).
In a media update, CSW says: "Gao has not yet appeared in public and there are concerns that he has been severely tortured while missing, as has happened in prior detention.CSW said the sentence relates to his 2006 probationary sentence (three years' imprisonment and five years' probation) for "subversion of state power" that is due to expire next week.
"Gao's brother in China and his wife in the US have not been informed formally about Gao's return to prison. There has been no news of his whereabouts, condition or health since April 2010 and Chinese authorities have repeatedly avoided questions from the international community about his case."
The prominent self-taught lawyer, twice-nominated for the Nobel Peace Prize, first went missing on February 4, 2009, CSW said.
Following a brief reappearance in March 2010, Gao went missing again on April 20 as he travelled home to Beijing after visiting relatives in Xinjiang province. He reported being subject to severe torture in detention and there are grave concerns for his health and wellbeing. Gao's wife and two children fled from China and are now living in the US, according to CSW.
Gao, who was once named one of China's Top Ten Lawyers by the Ministry of Justice, attracted attention from authorities for defending cases of religious persecution, including house church leaders and Falun Gong practitioners. In 2007 he wrote an open letter to US Congress highlighting the use of torture by Chinese authorities.
Mervyn Thomas, Chief Executive of Christian Solidarity Worldwide (CSW), said, "CSW calls upon the Chinese government to release Gao Zhisheng immediately.
"It is inconceivable that a man who has gone missing at the hands of the authorities could have violated the terms of his probation, and we ask the international community to express their support for Gao in the strongest terms. His disappearance represents a grave denial of rights to a Chinese citizen who has dared to speak up about injustice."
Christian Solidarity Worldwide (CSW) is a Christian organization working for religious freedom through advocacy and human rights, in the pursuit of justice.