Heydar Moslehi, Minister of Intelligence of Iran, announced that house churches are a threat to youth and acknowledged a new series of efforts to fight the growth of the house church movement in Iran.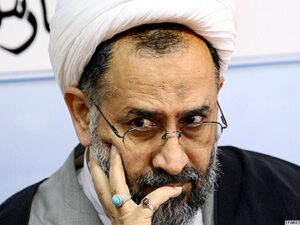 It seems that regime-dependent media has motivated the Iranian authorities to attempt to stop a growing Christian youth movement.
In the past, some in Iran's media, in a coordinated plan to tarnish the image of Christianity and churches of Iran, have warned of the growth of Christianity in Iran by writing: "It seems that the cultural and publishing organs of the country need a coherent plan to confront the above named movements, especially the Christian evangelizing movement."
This follows a broad range of arrests and the crackdown by the Ministry of Intelligence on hundreds of Christians throughout Iran.  Mullah Heydar Moslehi is sounding the alarm against Christians by saying: "The house churches are a threat to the youth and the Ministry of Intelligence has already started a serious effort to oppose this movement."
Last year at Christmas, security authorities of the Ministry of Intelligence conducted an organized raid of house churches and homes of believers in Iran and arrested hundreds of Christian converts.
In a meeting held in a hall of the seminary of Feizieh, Heydar Moslehi urged seminary leaders, teachers and students to "get involved in this field and guide the youth to the true way!"
The Minister of Intelligence also pointed again to the danger of Christian evangelism and added "Evangelical Christianity has seriously harmed the Regime to varying degrees through 20 satellite TV channels, thousands of websites and tens of mission organizations. These activities show the west's great concern over the rapid growth of Shi'ite Islam throughout Europe and America."
In a gathering of Islamic clerics and seminary students in Faizieh seminary, Mullah Moslehi also mentioned New-age religions and mysticisms as serious threats to the Islamic regime and stated that "The footprints of this threat are observable in recent events and protests following the presidential election (of 2009)."
Moslehi claimed in his speech that western countries are really concerned over the growth of Islam throughout Europe and America and this issue is increasingly evident in the speeches of European and church authorities. Moslehi also said "We need to watch their activities".
Also, the Minister of Intelligence voiced his concern in October over corrupt sects, Christendom and proselytization and named it as the "soft war" of arrogance.
It appears that the intelligence organ of the Islamic republic's new wave of attacks to confront Iranian Christian converts will occur during the Christmas celebrations which are glorious and spiritual days for all Christians and especially for Iranian Christians. It's also believed that these attacks are becoming more organized. — Mohabat News