Gospel for Asia-supported missionary Ashu Suthar, 25, was attacked by a wild elephant October 6 while walking through the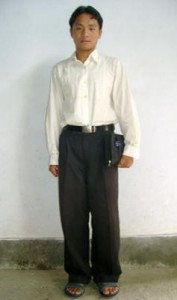 jungle to his village. Ashu is in critical condition and is totally paralyzed from the neck down. His wife is five months pregnant with their first child.
Ashu, along with GFA-supported missionaries Lidane Nadave and Peter Muraj, were walking through the dense jungle on their way home after attending a regional meeting. There are no improved roads in this area, so they were navigating their way through the jungle at about 8 p.m. They had stopped to rest when, suddenly, they came under attack by a giant elephant. Lidane and Peter managed to get away, but the elephant grabbed Ashu and dragged him more than 300 feet, then trampled and crushed him.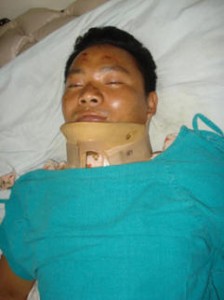 The elephant finally abandoned the injured missionary, who was barely clinging to life. His fellow missionaries got him to the hospital. Ashu's neck was broken in the attack. The bones in his spine were dislocated, which severely damaged the nerves in his spinal cord. Doctors are working to reset the broken bone and are planning surgery to repair the damage. Ashu is paralyzed from the neck down, and now doctors are saying there is little hope he will ever regain the use of his body. He is in critical condition.
Please pray for complete healing for Ashu. He desperately wants to recover and resume serving the Lord. Also pray for God to comfort his wife.