By Dan Wooding —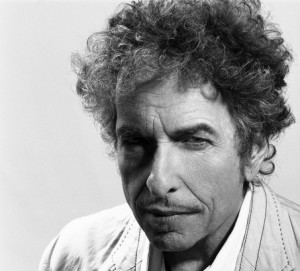 Al Kasha is a Brooklyn-born composer, songwriter and arranger, as well as businessman. He is most noted for his years of collaboration with songwriter, Joel Hirschhorn. The songwriting duo won two Oscars for "The Morning After" and "We May Never Love Like This Again."
After Kasha was born again, he met with Jess Moody, pastor of the First Baptist Church of Van Nuys, who was "was very sensitive to people in Hollywood." It was Moody who suggested that Kasha begin studying at theological seminary, and he became an ordained Southern Baptist pastor and started a weekly Bible study in his home.
"We had them all coming along to my home Bible study, and that would include struggling actors and actresses, singers and dancers, but also these big stars as well," Kasha says. "At that time, there was no place for them to go so we would try to solve some problems that they were facing that were biblically based."
"I knew him [Dylan] before he started coming, but I hadn't seen him since I was a record producer at Columbia Records in 1960," Kasha recalls. "I was then 21-years-old and Bob had just signed with them."
Dylan began to attend Kasha's Bible study, coming every week for six months. "Bob was, at that time, going through a spiritual search and if you look at his track record as a writer, he was always seeking after Jesus and he finally realized that Jesus was his Savior."
The night that Dylan prayed the "sinners prayer" with Kasha, Clark Mathias and his wife, Ceil were there.
Ceil has a vivid memory of that evening. "There was an amazing warm feeling in our home and in our hearts, and he [Dylan] just opened up and said [after Al Kasha asked him if he wanted to receive Jesus into his life], 'Yes I do, yes I do, yes I do,' and that was that."
"And he wrote his whole entire 'Slow Train Coming' album in front of our fireplace," Kasha adds.
"We gave him a key to the house because we were song writers and song writers feel a sense of spirit in a room. He [Dylan] had a key to our house and we trusted him. I heard the guitar playing some nights, but I wouldn't bother him. It was an incredible experience."
"He [Dylan] said that he felt our home was 'spiritually anointed'. So many other people also got saved at our home."
"I'm still Jewish, and Jesus was Jewish, so I'm a Jew who accepted Jesus Christ as my savior," Kasha says. "I think he [Dylan] still feels that way and I know that's his stand. I can't speak for him, but he's told that to people so many times about what happened to him, but I do feel that a lot of people took advantage of him which wasn't fair."
"Looking back, it is an amazing thing that happened in our home. It's been 32 years and our Bible study eventually wound up being a church — the Oasis Church – which we founded."
If you would like to know God personally, go here