By Mark Ellis
Recent events have demonstrated again that power, wealth, and celebrity in the wrong hands may produce risky sexual behavior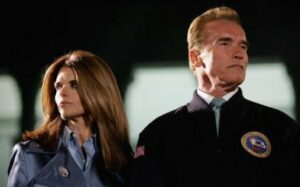 that shocks the sensibilities. Could it be that pornography is the unseen accelerant fueling the fires of this wanton, aggressive sexuality? 
In 2009, Tiger Woods' high-flying career fell to earth with a thud after multiple women emerged from the shadows with steamy voice recordings, text messages and other stories of sordid, high-risk sexual hijinks.   
More recently we learned that holy warrior Osama bin Laden – rumored to be an ascetic hiding in a cave, actually lived in a million dollar compound with three wives and an extensive collection of pornography. 
Next to fall was arguably one of the most powerful men in the world – the head of the IMF, with realistic aspirations to become the next president of France. Setting aside the irony of a socialist staying in a $3,000 a night suite, this brilliant financier came out of his bathroom in the buff at mid-day and allegedly attempted to rape a hotel maid as if he was a pillaging soldier in Khadafi's army. 
Now the failed governor of California – a celebrity welcomed into the halls of power by world leaders — while plotting his return to box-office stardom, let slip a dirty little secret. He impregnated one of America's most adored women and his maid at the same time within the same household. 
His secret was easy to keep – no one connected to his personal life could possibly imagine he would stoop so low or risk a betrayal so deep. The fractured trust factor similarly torpedoed the careers of two other aspiring politicians: John Edwards and John Ensign. Shenanigans of a similar vein may soon end the political career of the prime minister of Italy. 
What could possibly be fueling such out-of-control, high-risk behavior? 
"We are reaping the fruit of the vast over-sexualizing of the culture through pornography, which has desensitized us all," says Dr. Jerry Kirk, founder of Pure Hope. "Internet porn not only promotes sexual trysts, but also sexual violence," he notes. 
While only the terrorist among the aforementioned miscreants is a known consumer of pornography, it may very well be the common thread weaving its way through this unseemly tapestry of aggressive behavior. In contrast to an addiction to alcohol, porn addiction may be carefully hidden, until riskier and riskier behavior stemming from its use begins to damage close relationships. 
"Pornography on the internet has become more explicit and more tied to forcible sexual involvement," Dr. Kirk says. "The more men feed on this kind of porn, research reveals they become desensitized to how wrong it is." 
Even rape becomes a viable option in the skewed mindset of men who become addicted to pornography. An extensive porn collection was found in bin Laden's lair, a man continually plotting indiscriminate violence. It has also been found among the personal effects of rapists in 86 percent of cases, according to Dr. Kirk. 
We have entered a new realm where no one is able to blush any longer. Even the founder of TMZ was rendered nearly speechless as he revealed the photographs of Schwarzenegger's erstwhile playmate while pondering such inexplicable behavior – the wrecking ball to a Camelot marriage.