By Mark Ellis —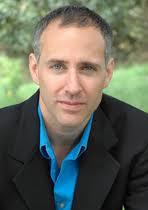 Missionary evangelist and author Jason Frenn admits he comes from a crazy family background. He was three-years-old when his parents separated, nine when they divorced, and at 13, his mother re-married a man 32-years older. She was his sixth wife.
"My step-dad had been down the center aisle to say 'I do' so many times he had permanent rice marks on his forehead," Frenn says. As his mother struggled with depression and a drinking problem, he visited church with a Hispanic family who lived nearby in Big Bear, California.
Amidst a power outage and a light snow falling outside, Frenn warmed to a powerful message delivered by the pastor about breaking generational "chains" and setting captives free.
"I needed to hear that message and I decided I wanted to get to know Jesus on a more personal level," Frenn says. "That's the night things began to change."
Later, Frenn met his wife Cindee at Southern California College (now Vanguard University) and they answered a call to the mission field in Costa Rica, where they have served for two decades.
During the last 12 years, they expanded their reach as missionary evangelists, holding citywide crusades throughout Latin America.
His new book, "The Seven Prayers God Always Answers," (Faith Words) offers insights into God's character and the power of prayer.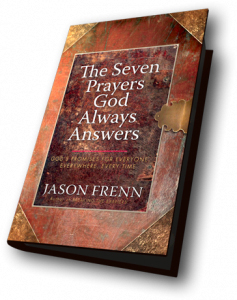 "One reason I wrote the book is for evangelism," Frenn says. "It is to be an evangelistic tool – the last chapter contains an invitation."
While Frenn notes that God is not a Santa Claus or a genie, He wants to "give you the desires of your heart," as Psalm 37 proclaims. "The book will teach you to understand His heart so that you can pray in accordance with His will."
The seven prayers highlighted by Frenn include prayers for direction, forgiveness, freedom, provision, healing, blessing, and salvation.
"Everywhere in the Bible God gave direction when it was asked for, except in the case of Saul and Manasseh," Frenn notes. "If you have a sincere heart and not a corrupt heart, God will give you direction."
In difficult economic times, Frenn's chapter on God's provision offers a ray of hope. "Everywhere you look in the Old and New Testaments God supplied provision," Frenn says.
He finds a vivid example from the story of the Hebrew's wandering in the desert for 40 years. "Can you imagine dew falling every morning in the month of August in Las Vegas?" he asks. "If it happened once it would be a fluke," he notes. "God altered weather patterns for 40 years. He also provided water for them, shoes that didn't wear out, and many miraculous things."
"God doesn't hang anyone out to dry," he concludes.
In Frenn's chapter on healing, he doesn't suggest that God heals everyone who prays for a physical miracle. Frenn still takes his blood pressure and cholesterol-lowering medications daily. "I do believe that God offers answers, solutions, remedies, and open doors to those who seek Him," he says. "I believe that healing is not just a physical phenomenon. It is spiritual, psychological, and interpersonal."
Frenn believes that in most cases, God heals emotional wounds and physical ailments, but He may use modern science or miraculous, supernatural means.
"I don't believe we live in a fallen world, but in a falling world," he observes. By this he means the world is trapped in a continual process of spiritual decay. "If not for Christ's intervention, things would be dramatically worse."
Some have noted the difference between miraculous healing in modern societies versus the Third World. "Overseas, God is a very large piece of a very small, simple puzzle," Frenn notes. "But here, He's become an almost insignificant small piece in a very large, complex puzzle."
"The way to experience more of the miraculous is to make Him a bigger part of your life."