By Mark Ellis –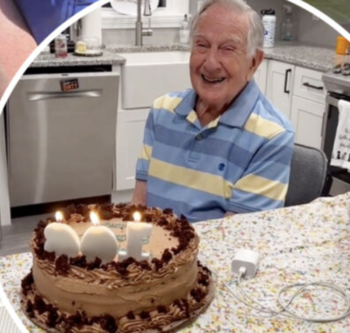 Born prematurely in 1916, weighing just two pounds, six ounces, Franklin Estes overcame polio, the Great Depression, World War II, and other challenges to celebrate his 106th birthday in July, while giving glory to God.
He is still of sound mind and body, and celebrated his recent birthday by diving off a boat into a lake, according to a report by the Epoch Times.
Franklin has two grandchildren, five great-grandchildren, and three great-great-grandchildren and currently lives with one of his grandchildren, Shaun Kelley, and Shaun's wife, Nancy, in New Hampshire.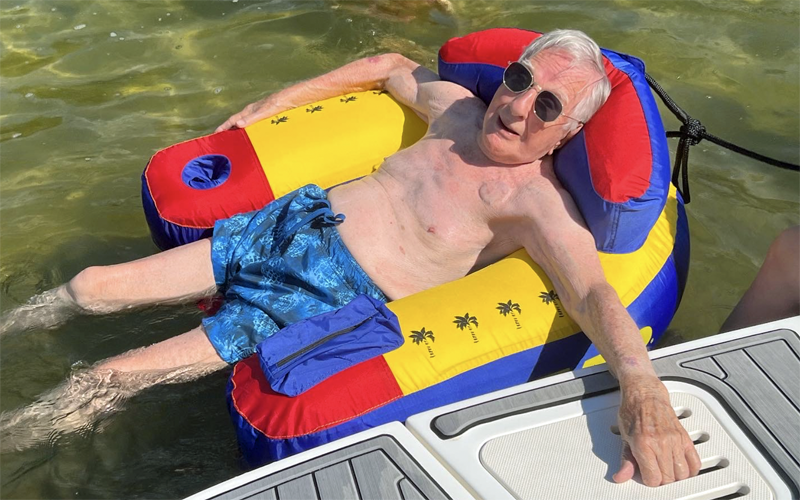 Shaun said the secret to his grandfather's longevity is his faith in God, a healthy diet and exercise.
"He's a man of strong faith, and to this day gets on his knees to pray every night," Shaun told Epoch. "Years ago, I made a promise to him that I would never let him go into a nursing home. Last year, it got to be too much for him living on his own. On his 105th birthday, he had a pacemaker put in, and that was when he moved in with me. He was driving up until then!"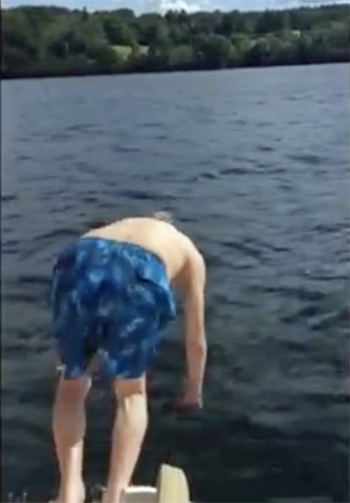 The first time Franklin dove off Shaun's boat, he was 102. He repeated the dive in July, insisting he didn't need a life jacket. "[He] decided he wanted to dive off the boat before we got back to our slip at the marina," Shaun said. "He felt fantastic. He loves the water, and loves doing things that defy his age."
During his working life, Franklin worked as a plant manager for Gavitt Wire and Cable until he retired at 70.
In 2020, Shaun took his grandfather to meet his favorite TV commentator, Tucker Carlson. "Tucker was extremely gracious and spent about 20 minutes talking and taking pictures with him," Shaun recounts. "It was one of the highlights of his life."
"Gramp has had a tough life … he's a fighter, he perseveres. He's taught me to never give up, work hard, and persevere through the hard times."