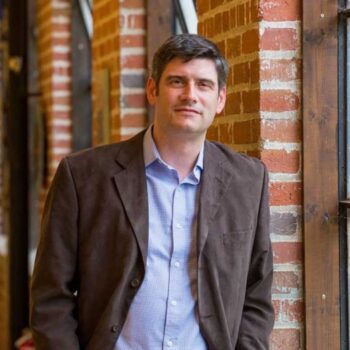 By Ireland Daniel –
The world may know the name of the late beloved evangelist, Billy Graham, and his son Rev. Franklin Graham, but many may not know about another evangelist in the family, William Franklin Graham IV.
"I was born Billy Graham's grandson; I will die one day as Billy Graham's grandson," the evangelist said on a YouTube video.
William, the son of Franklin Graham, has known nothing other than being the son and grandson of two renowned evangelists. "Not everyone has a famous grandfather or father, but for me, it was normal."
William, 47, spent his childhood on a farm in Western North Carolina surrounded by cows, horses, dogs, cats, and, at one point, a potbelly pig.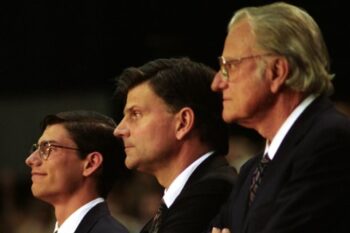 On Jan. 11, 1981, he gave his life to Jesus when he was five at the Christian and Missionary Alliance Church his family attended in Boone, North Carolina, after a communion service. His father told him he could not participate until he let Jesus into his heart.
"I believed that Jesus existed, but I never applied him into my heart," he said. "So that's when I gave my life to Christ."
William went to public school in North Carolina growing up, but it wasn't until he attended college at Liberty University that he not only fell in love with God's word but got to see how impactful his grandfather was.
"I'd been to his crusades. I knew he was one of the most famous people in America," he said. "But something hit me at Liberty."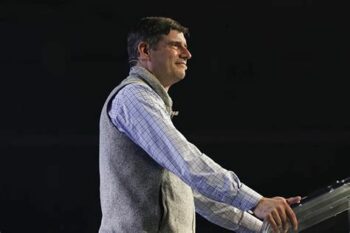 It changed for Will one day when he was in his dorm room and a man he didn't know knocked on his door looking for Billy Graham's grandson.
"What do you want?" William asked him.
"I'm just looking at your room. I wanna see what Billy Graham's grandson's room looks like," he responded.
"That's where it started to have an impact, when I saw how big, how influential my grandfather was," William remembers.
Will initially majored in business, but switched to religion so he could follow in his grandfather's footsteps to become an evangelist. He graduated from Liberty in 1997 with a Bachelor of Science degree in Religion, and in 2001 graduated from Southeastern Baptist Theological Seminary with a Master of Divinity degree.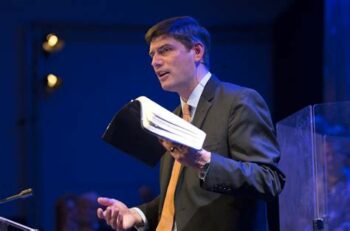 Will wanted to find his place in the ministry but kept feeling like pastoring and preaching was right for him.
One day in 2006, the Lord impressed this on his heart: Will, what you've now learned at the church, you've now finished. It's time to go help your dad.
"I could feel the presence of the Holy Spirit talking to me and I was overwhelmed, not because I was angry or sad," William remembers. "It was just the presence of the Spirit that really affected me."
William is married to a fellow Liberty University alumni, Kendra Graham, and they have three children, Christine Jane, Rachel Austin, and William Franklin Graham V. He is currently serving as vice president of the BGEA and the executive director of the Billy Graham Training Center at The Cove in Asheville, North Carolina.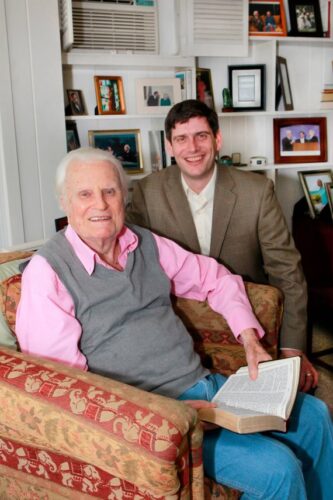 Sharing the Gospel isn't easy. Will's father, Franklin, has been accused of being "homophobic" because of his support for biblical marriage and sexuality.
"He gives us the Bible's views," Will said, "My Job as a minister of the Gospel of the Lord Jesus Christ is to preach the Bible. It's not to be popular, it's not to be liked. I've gotta preach what the Bible says, and that's what I love about my dad."
No matter the criticism, William continues preaching the Gospel and following in his grandfather's steps, sharing what the Bible says because he believes Scripture is "the authority."
"It's a privilege to proclaim the good news of Jesus Christ," says Will. "Only one way forward, and that's to preach the Bible."
If you want to know more about a personal relationship with God, go here
About the writer of this article: Ireland Daniel studies at the Lighthouse Christian Academy near the Westwood of Los Angeles.