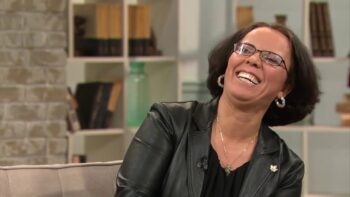 By Sarah Montes –
For accepting Christ, a colleague of Bassma Dabbour Jaballah was burned at the stake in her native land.
This is the horrifying downside of Bassma's ministry. She converts people from Islam via the internet; the risk is immense for them.
When Bassma herself converted to Christianity at the university in Tunisia, she was initially rejected by her family and eventually immigrated to Canada where she works with Voice of the Martyrs in leadership development.
Tunisia was originally Christian. But when Islam swept west from Saudia Arabia with its fiery furor, the whole swath of territory fell to the powerful Arab army, which gave inhabitants two choices: convert to Islam or be beheaded. It was a convincing method of proselytism.
In college, Bassma was studying the changeover to Islam from Christianity in Tunisia, when she began to ask questions, as recorded on a 100 Huntley Street video: "Am I just born Muslim? Can I explore other faiths?"
She turned to the Bible and was impacted by what she read. Everything she has assumed to be true from childhood began to crumble.
What particularly impacted her was the way Jesus treated (and gave importance to) women vs. the way Islam treats women. The Koran treats women as second-class citizens.
Her conversion to Christianity came with an exuberant personality change.
"Believe it or not, I used to be an introvert," she says. "I was feeling like I was not fitting in Islam as a woman."
Because Tunisia is not as oppressive as other Muslim nations (usually countries geographically closer to Saudia Arabia, Islam's birthplace, are more restrictive), Bassma felt free to share her faith everywhere she went with everyone she met.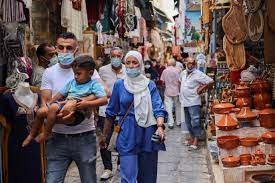 "As soon as I became Christian, I didn't know I was no longer Muslim. I just knew I was following Jesus," Bassma says. "Immediately I told everyone everywhere, 'going on top of the roof,' having joy because I was happy."
This is the elation she shares with other Muslim woman via the internet. Many of them convert. If they are in a more restrictive nation, they may face intense persecution, like the woman friend burned at the stake.
Bassma attained a doctorate of Ministry on Leadership and is the Missiologist and Director of Leadership Development of Voice of the Martyrs Canada. She married Rev. Riadh Jaballah and published a book, Online Discipling of North African Isolated Christians of Muslim Background, in 2017.
"The Church is growing, it's actually thriving" in Northern African and Middle East, Bassma says on Mission Network News. "In spite of the danger, there are thousands and thousands of people coming to Christ daily. Reports from that part of the world are just uplifting and give us hope, in spite of what we hear on the news."
Initially rejected by her family after her conversion, Bassma has now reconciled with each family member, she says. "They know I did this because of conviction."
Sarah Montes studies at the Lighthouse Christian Academy on the border of West Los Angeles.