By Benjamin Lahood —
When Daniel Delgado was only 14, a school counselor persuaded him he should change his gender.
"When I was dressing up like a woman, I thought this was going to be the place where I could become something, that my life could matter," Daniel says on a 700 Club video.
Daniel Delgado's confusion started when he was molested at age 5 by two boys in his neighborhood in Chicago.
"The feelings that I was experiencing of same-sex attraction were unwanted," he says. "Those feelings were surfacing in my life and I didn't know what to do with them."
His mom was often distant, and his dad and stepdad were harsh disciplinarians who didn't offer compassion to their sensitive son.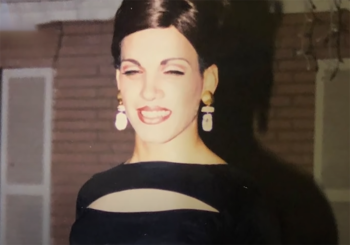 "I thought that masculine strength was too scary, and I didn't want to become like them," Daniel says.
So, as he grew older, he inclined towards feminine behavior and habits.
"When I told my father that I was going to embrace the gay identity, he said, 'Don't bring it around me,'" he remembers.
Life didn't get better for him as expected.
Living outside of Dallas, Texas, he became the target for constant ridicule and bullying.
"I thought that there was no hope for me," he recalls. "Life was too painful, and sometimes it just seemed like it would be better to be dead than alive."
When Daniel was 16 he suffered a barrage of insults, hid in his bathroom and plotted suicide. Just then, a neighbor visited.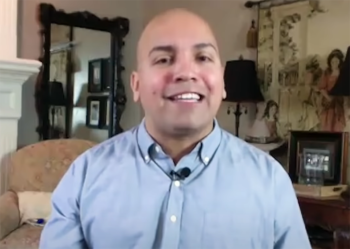 "There was a knock at the door and I heard my neighbor, Patty, telling my mother that I had five minutes to get my shoes on and come to the youth group with her that evening," Daniel remembers.
Patty had felt the Holy Spirit tell her to invite Daniel. She had become aware of his condition of being bullied.
Daniel decided to go, unsure of what he would face. He donned his platform shoes and rainbow poncho.
He wasn't bullied in church. Instead, a group of men surrounded him and lovingly prayed for him.
"For the first time in my life, I felt so loved by other men," Daniel says. "And I didn't have to sleep with them in order to get it."
Daniel found acceptance but didn't believe he could shed the same-sex attraction, so he eventually dropped out of church.
"I didn't think that the church was a place for me. I thought that the LGBT community was my home," Daniel says.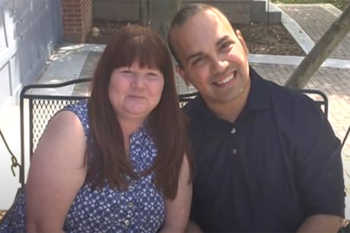 He dressed as a woman, put on makeup and called himself Danielle. He began competing in Drag Queen pageants.
But by 2001, the supposed happiness to be found in the gay lifestyle never materialized.
"I looked back into the mirror and I couldn't recognize myself," he says. "And it scared me. I didn't want to hide anymore. I needed to reckon with the reality that I'm a man, not a woman."
He stepped away from pageants and started going back to church one Sunday.
Could God forgive him? he wondered.
Of course, God could forgive him. If we confess our sins, He is faithful and just to forgive us our sins and to cleanse us from all unrighteousness. (1 John 1:9)
At the end of the service, Daniel walked forward to the altar to receive Jesus into his heart. The pastor gave him a warm, welcoming handshake.
"I wept on his shoulder and he just continued to say, 'The Father loves you. He loves you. He loves you,'" Daniel remembers. "My heart began to break and I said, 'Jesus, I submit, I surrender to you.'"
Shortly after that, Daniel cut ties with the LBGT community and destroyed every vestige of his former lifestyle.
"I knew that the Father loved me," he says. "He dropped into me this phrase, 'You are not a homosexual.' I've, never felt so at home in my skin."
Daniel is now involved with Living Waters Ministries, helping people around the world overcome brokenness through Christ.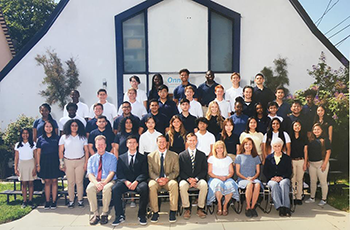 He even led his mother to accept Jesus as her Savior.
He is still great friends with his neighbor, Patty.
"The truth is I'm a man," he says. "It's good to be a man. I'm enough and I'm valuable."
Ben Lahood studies at the Lighthouse Christian Academy near the Pacific Palisades, Los Angeles.