By Mark Ellis —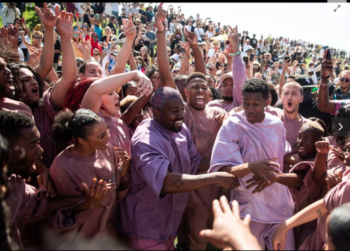 The reporter from the L.A. Times was not sure what to make of Kanye West's Easter morning church service at the Coachella Valley Music Festival, labeling it "a new-age Baptist church revival."
Prior to Sunday, operators of the festival, Goldenvoice, abandoned plans for West to headline at the festival, refusing his request to build a giant dome for his performance at the center of the festival grounds.
Instead, they allowed him to hold a special "Sunday Service" performance at the venue's campgrounds.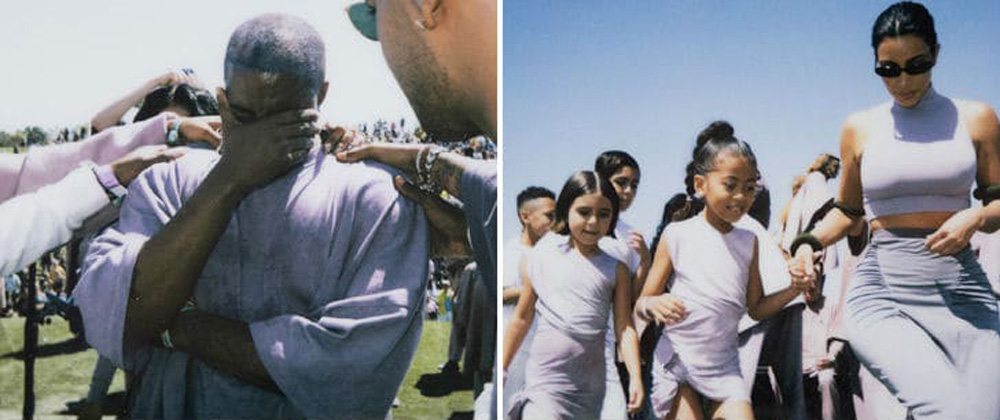 The service began shortly after 9:30 a.m. on Sunday. West arrived dressed in violet-magenta hues — with his hair dyed to match. What unfolded was a nearly two-hour celebration of gospel music, which has played a major influence on his creative achievements.
West was supported by hundreds of singers, dancers, and a full orchestra, along with collaborators Kid Cudi, Ty Dolla Sign, Teyana Taylor and Chance the Rapper — mostly dressed to match West or in all-white.
Those in attendance at the service included Childish Gambino, Jaden and Willow Smith, Idris Elba, Jermaine Dupri, Lizzo and the entire Kardashian clan.
Other participants included Justin and Hailey Bieber, Lil Pump, 2 Chainz, Tame Impala, Donald Glover, Kid Cudi, and Jerrod Carmichael.
"It was a stunning spectacle from a provocative artist who has made a career of disrupting the way we experience music in live spaces…and quite frankly the most hype-inducing set at Coachella," according to the L.A. Times.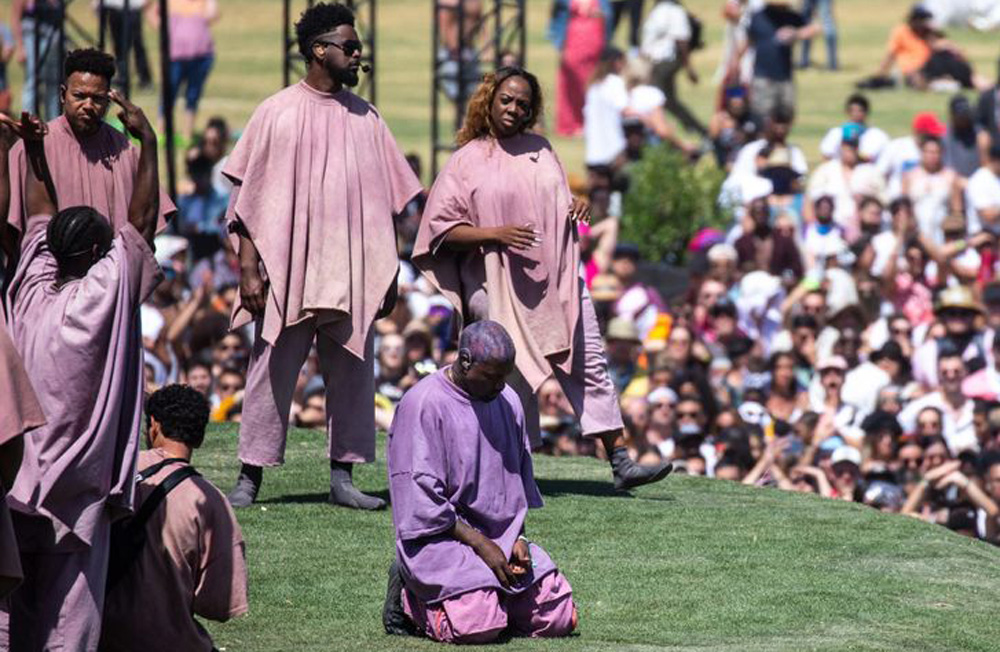 "What West did by centering the black church experience at a mainstream music festival is nothing short of remarkable."
Pastor T.L. Barrett's "Father Stretch My Hands," was sung by the choir with help from Ty Dolla. Chance the Rapper delivered a verse during an uplifting version of "Ultralight Beam," and Teyana Taylor sang Marvin Sapp's intense "Never Would Have Made It."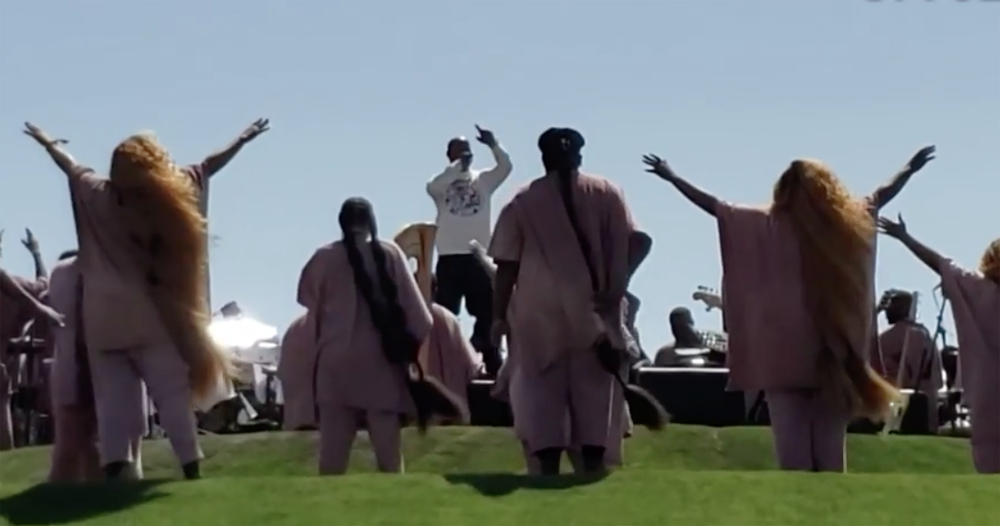 West's part in the service was minimized, with no sermonizing and a paltry amount of rapping. He allowed the choir and band to be the main focus as he pounded on his drum machine, seemingly caught up in the worshipful atmosphere of the moment.
DMX led the crowd in prayer. Soul II Soul's "Back to Life" received "a delirious reworking that was the euphoric highlight of the set," according to the L.A. Times.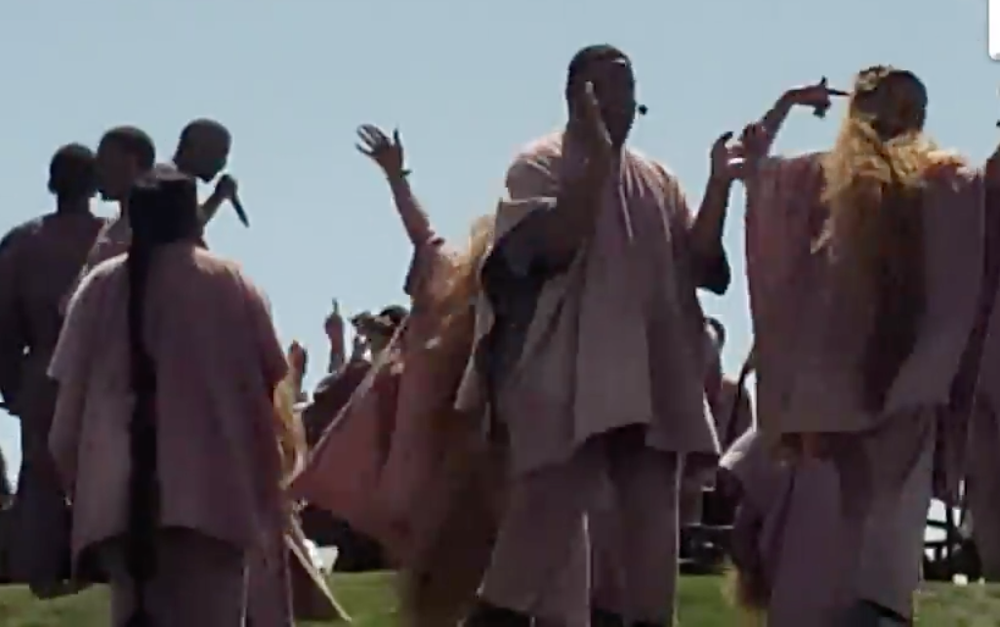 "He was at his own personal church and he praised and danced and cried as if not surrounded by an audience of tens of thousands and countless others watching on a live stream, many likely rubbernecking to see what unforgivable thing he might say or do."
"That West ostensibly transformed Coachella into church – and a specific type of black church experience, at that – was a powerful statement on its own."