By Mark Ellis –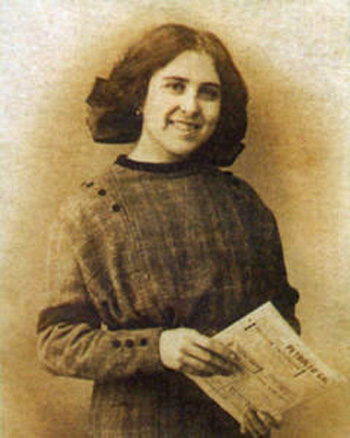 During the Spanish Civil War, leftist revolutionaries destroyed some 20,000 churches — including cathedrals, along with their paintings, books, and archives.
At 11-years-old, Angela Ginard Marti invited Jesus into her heart, received communion, and sensed God was calling her into ministry.
Raised in a strong Christian home, she often traveled to visit her aunts, who were both nuns, according to a report by Aleteia.
Angela attended church as often as possible and prayed on a daily basis. She taught her younger siblings how to pray, training them in the ways of the Lord and telling them stories about heroes of the faith.
In 1921, Angela entered a convent and took the name Maria de los Angeles and adapted quickly to her new life. "She became an example of goodness, piety, and obedience for the other sisters. There was a subtle, supernatural way about Sister Maria that all of them recognized," according to Aleteia.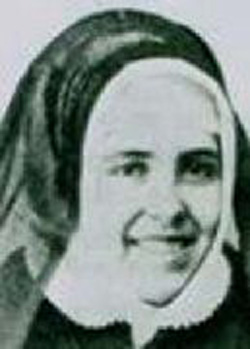 Moving to Barcelona, she became the chief embroiderer for altar linens and was in charge of preparing the unleavened bread used for communion. She seemed to be very much in love with this simple life, dedicated to holiness.
Later, she was named Mother Superior of the convent in Madrid. She was there in 1936 when the Spanish Civil War erupted, which pitted Republicans loyal to the left-leaning Second Republic, in alliance with Anarchists and Communists.
They battled against the Nationalists, an alliance of Falangists, Monarchists, and Catholics, led by General Francisco Franco.
Some participants and observers viewed the Civil War as a class struggle, some saw it as a war of religion, others perceived a struggle between dictatorship and republican democracy, or revolution and counterrevolution, between fascism and communism. All these competing forces seemed to be in the mix.
The church was caught in the crossfire, if not a direct target by leftists. Sister Maria turned her fears over to God and offered her life to the Lord as a martyr if that would be His will.
On July 20, 1936, she and the other sisters fled the convent in disguise and went into hiding. Before they left, Sister Maria told them, "Please do not worry. All they can do is kill us, nothing more."
Remarkably, these words comforted her fellow sisters in Christ.
Sister Maria hid in the apartment of a family that lived near the convent. From the window, she watched soldiers destroy the church, the convent, religious objects, and all the statues.
On August 25, 1936, soldiers pounded on the door of the apartment where she stayed. A woman in the family opened the door and was immediately arrested.
Sister Maria came from the other room and said to the soldiers, "The woman you have taken hold of is not religious. I am the only religious here."
They released the other woman and bound the hands of Sister Maria. She was taken to a nearby holding cell. A soldier told her, "Tomorrow you take the 'little walk.'" Everyone knew it meant she was sentenced to die.
At sunrise the next morning Sister Maria took the "little walk" to Dehesa de la Villa. She stood resolute as she faced a firing squad, praying aloud as bullets tore into her body, ending her earthly life.
Later, her body was recovered and today it rests in the chapel of the convent in Madrid. She was recognized for her martyrdom, having been killed "in odium fidei" (in hatred of the faith).
If you want to know more about a personal relationship with God, go here