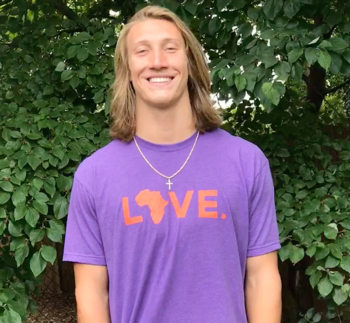 By Ryan Zepeda —
Clemson freshman sensation quarterback Trevor Lawrence made clear that he doesn't care as much about football as he does about Jesus.
Called "eerily similar" to Deshaun Watson by his coach, Lawrence made heads turn as he threw for 2,933 total yards, 27 touchdowns and four interceptions with a 65.5 completion percentage, leading his team to the national championship game on Jan. 7th.
"Football is important to me, obviously, but it's not my life; it's not like the biggest thing in my life, I would say my faith is," the 6'5" 215-pound precision passer said in a postgame interview. "That just comes from knowing who I am outside of (football). No matter how big the situation is, it's not going to define me. I put my identity in what Christ says and who He thinks I am and who He says I am.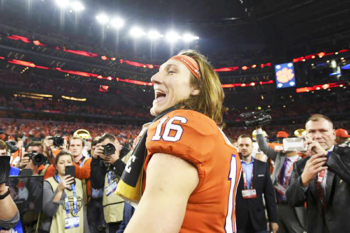 "So really, at the end of the day, it doesn't really matter what people think about me or how good they think I play or whatever."
Clemson University is happy to have the calm, cool and collected QB marshaling their missiles.
"When he first got here, you could always tell. He just had a presence about him. His talent, it's fun to watch." says senior offensive tackle Mitch Hyatt on The State website. "I always sensed it in practice."
"The first time I saw him in spring practice throw a ball, I was like, 'Yeah, he'll be fine. He'll be just fine,'" junior tackle Sean Pollard notes.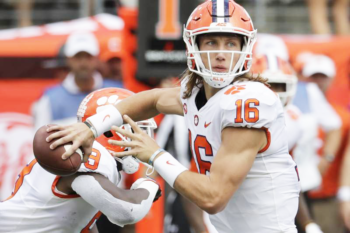 Called a "once in a generation" type of player, Lawrence attended Cartersville High School in Georgia, where as a junior in 2016, he was The Atlanta Journal-Constitution Player of the Year after completing 250 of 406 passes for 3,904 yards and 51 touchdowns.
As he heads into a national championship tipped by experts in favor of Alabama, Lawrence doesn't seem overawed or anxious. His latest tweet reflects his attitude: "Just think about the privilege it is to have a Lord like ours. Imagine the mercy and grace it takes to offer us this life with Him. In all of our disgusting sin and how we've betrayed Him, He STILL pursues us. If He has done that, I'll live this life for Him. There's nothing that compares."
To know more about a personal relationship with God, click here.
Ryan Zepeda studies at the Lighthouse Christian Academy of Los Angeles.