By Mark Ellis —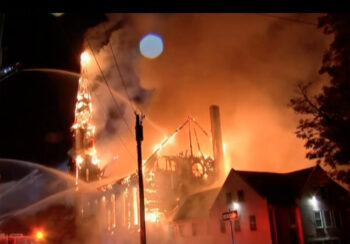 Lightning struck a 150-year-old Baptist church in Massachusetts Tuesday, October 23rd, igniting a massive fire that incinerated almost everything inside, except for one painting of Jesus that miraculously survived as if guarded by angels' wings.
Crews picking through the ravaged First Baptist Church in Wakefield made a shocking discovery, finding the painting of Jesus wearing a white robe, standing with his arms extended, his hands bearing the marks of the crucifixion.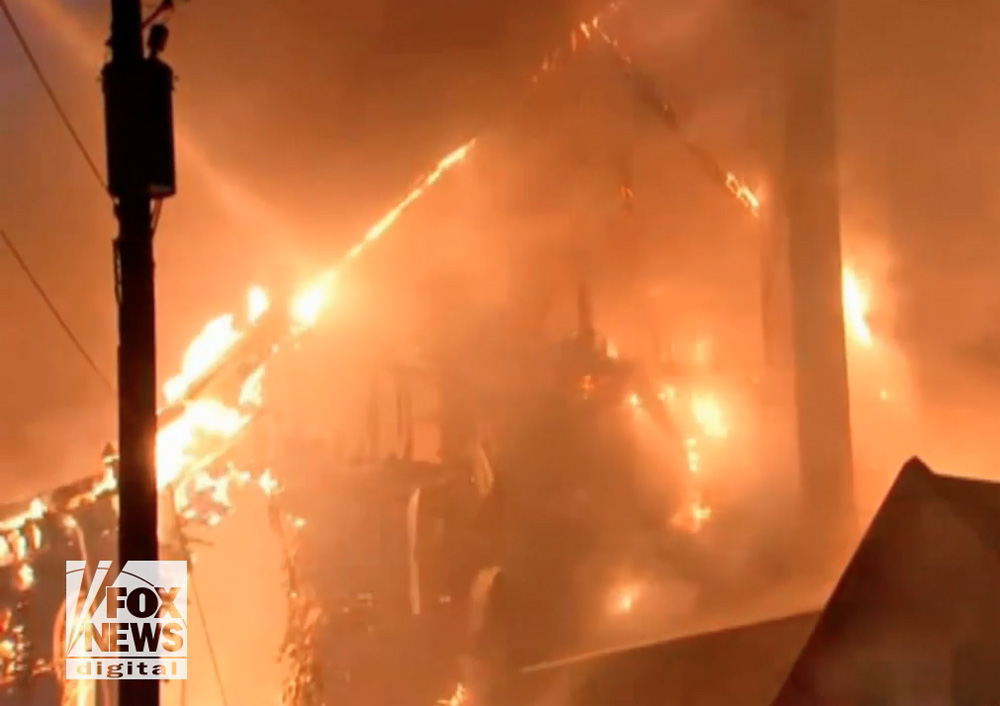 Like Meshach, Shadrach, and Abednego surviving Nebuchadnezzar's fiery furnace with God's protective covering, the painting bore no signs of injury from the flames.
They saw that the fire had not harmed their bodies, nor was a hair of their heads singed; their robes were not scorched, and there was no smell of fire on them. (Daniel 3:27)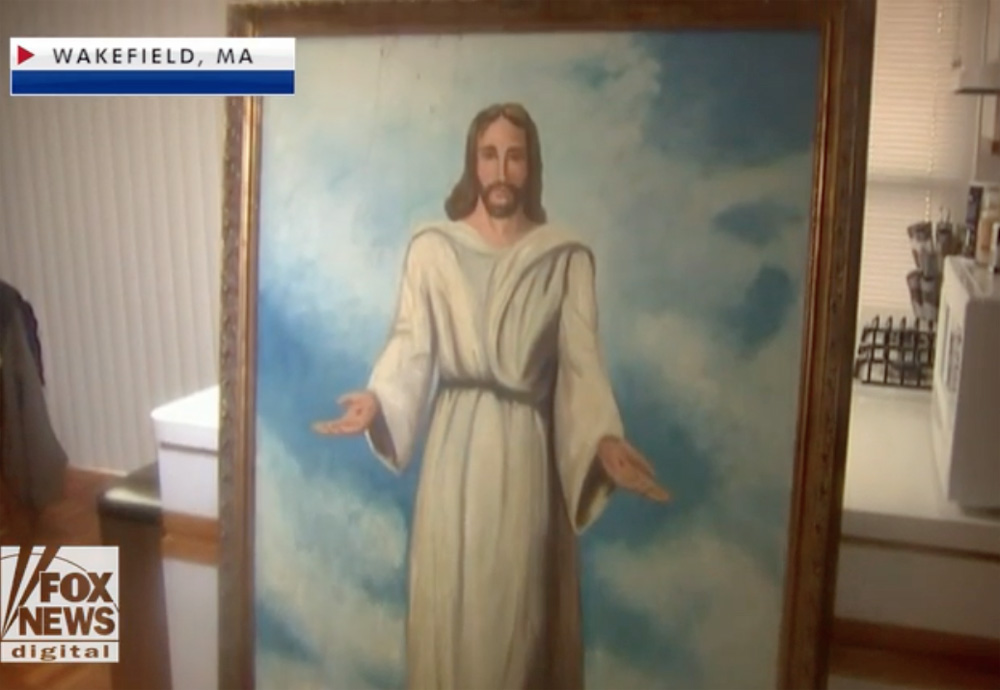 "It's a beautiful sign of hope and a reminder that Jesus is with us," Maria Kakolowski, a member of the church, told Boston 25. "I am personally just taking it as a sign and a reminder that the Jesus, the Christ that we serve is still alive and even though our church building is gone, our church is here. The God that we serve is still here."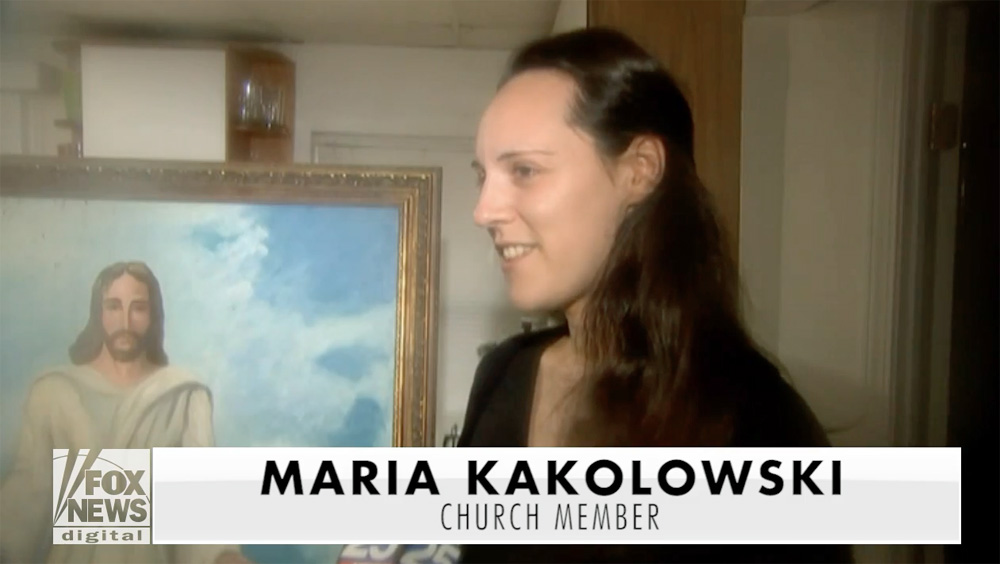 Crews began to demolish the remains of the historic church the day after the conflagration. While there is no official cause of the fire, residents in the neighborhood said they saw lightning hit the church's steeple, according to Fox News.
Church leaders were grateful that no one was hurt in the blaze and expressed thanks to the fire department for their efforts.
"We know that we serve a God who specializes in restoring brokenness and who can bring beauty even from ashes," they noted in a statement. "So we move into the future with trust, hope, and gratitude."
Interim pastor Norm Bendroth said he had just begun to watch the first game of the World Series when he saw "a fireball in the sky," according to Boston 25.
"It just went up like a tinderbox. It's a building built in 1870 and it's a balloon-style so one the fire starts you know the whole building just went up quickly," he said.
The estimated damage was more than $1 million. The town's fire chief, Michael Sullivan, told the Boston Globe, "The extent of the fire on arrival was just too great for us to stop it. It's a shame, beautiful church. We feel bad about that but there's really nothing we could do."
But God did something miraculous to keep hope alive, by preserving a beautiful painting of the risen Christ.