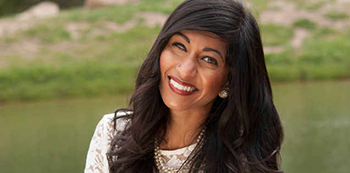 By Rudee Becerra —
Rifqa Bary convulsed America when she appeared on national television in tears, saying her parents would kill her for leaving Islam and converting to Christianity.
"This is not just some threat, this is reality, this is truth," she sobbed. Rifqa had run away from home at age 16 and was taken in temporarily by an Orlando, Florida, pastor, whom she contacted through Facebook. Eventually, she was turned over the Child Protective Services.
The Sri Lankan-born Fathima Rifqa Bary came to America with her family to seek treatment for her eye, blinded by her brother. The family took up residence in Columbus, Ohio, and Rifqa attended school and participated in sports.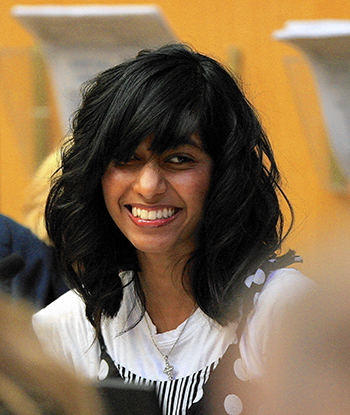 While she prospered academically and socially, she suffered under the stringent, oppressive brand of Islam practiced by her parents, she said.
"It meant that I learned how to read the Quran before I could even speak," she recalled. "It meant that I learned how to pray five times a day. It meant that I had to fast 30 days starting at age six or seven, no water."
Her nature was happy-go-lucky. She earned straight A's, participated in cheerleading and track in high school and thoroughly embraced American culture. Her dad did not.
"I remember being joyful and happy and if I were too happy I would remember my father just beating me to the point where I went flying across the room," Rafqi said. Islam "was so empty and I felt like I was caged and suffocating in rules and I wanted out."
Secretly, she attended church with a friend from middle school and even dared to get baptized.
"I went and I had a life changing encounter where I experienced the love of God that captured my spirit and left me changed," she testified.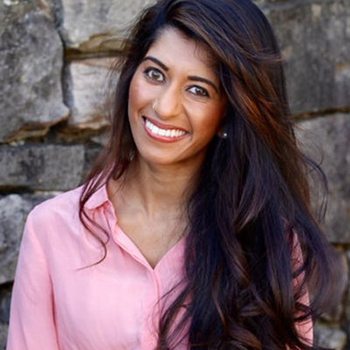 She surrendered to Jesus as her Lord and Savior and was born again!
Eventually, her parents discovered her closely guarded secret. They found her Bible and realized she had been reading it secretly in the bathroom. Apostasy is considered a disgrace to Muslims, and the Koran stipulates death as the penalty. Her father grew angrier and angrier demanding she renounce her newfound faith, she recounted.
"He gave me an ultimatum and it was — kind of in his sick way having mercy on me — to return to my old ways," she said.
She felt cornered and desperate, so she reached out through Facebook to a pastor's wife, Beverly Lorenz. Even though the Lorenzes lived far away, Rifqa's brothers in Ohio purchased her a Greyhound bus ticket and sent her to Orlando, where Beverly and her husband, Pastor Blake, lived.
"Through their help I was able to escape," Rifqa said.
Shortly thereafter, she appeared on national television and asserted her father ""would kill me or send me back to Sri Lanka." The stories she heard of honor killings in her native land scared her.
Her father, Mohamed Bary, countered the accusation: "Honestly, we didn't know why she left. She doesn't know what she's talking about. I want her to come back home. I love my daughter whether she's Christian, or anything else. I want my daughter back."
Authorities investigated the credibility of the death threat and concluded that while there was no hard evidence to back Rifqa's claims, the concerns about honor killings were sufficient to back her plea to not be forced to return to her parents' care.
She went back to Ohio under Franklin County Children Services but never returned to her parents. When she turned 18, she was granted official residency from the U.S. government and began studying biology in college. She never disclosed her location or communicated with her parents, she says, still in fear of retaliation.
She wrote a book about her experience, Hiding in the Light: Why I Risked Everything to Leave Islam and Follow Jesus, which was published in 2015. She got involved in evangelism on her college campus.
Even though Rifqa had a harsh childhood she still managed to become the valedictorian in her high school.
Her father never hugged her or showed her any affection of love, what she most craved. It got to the point where she just stopped trying to follow the rigorous rules of Islam and appease her father because she knew it wasn't going to happen, she said.
God has sustained Rifqa with his protection and tough battles she's had to deal with in her life.
"I'm so grateful for God's hand in my life," Rifqa said.
Rudee Becerra studies at the Lighthouse Christian Academy in Los Angeles.