By Rudee Becerra —
Expectations were high for Shawn Johnson to bring home four gold medals in gymnastics at the 2008 Beijing Olympics.
But she didn't win four golds. She won three silvers and one gold.
"It crushed my heart. I remember being given the silver medal on the podium," Shawn says on I am Second. "The person who did it gave me a hug and told me, 'I'm sorry.' I remember that being really strange for me. I was being given a silver medal, and I was being told, 'I'm sorry.' It was a validation in my heart that I had failed."
After that first letdown, there were two more silvers in store for her. Finally, she won the balance bar, but "once I got the gold, it didn't matter," she remembers. "The damage was done. I gave 200% that day but then I had failed the world. I thought if I'd failed as a gymnast, I failed as a human being."
The standing ovations didn't matter. It didn't matter that she put on the best performance in her life. She was 16 and had fallen shy of the expectations of many observers.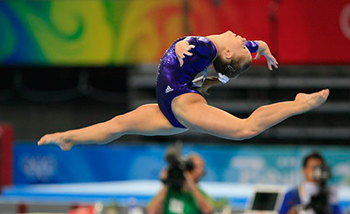 She was crushed. She faced criticism about her physique, weight and appearance. She won Dancing with the Stars in 2009 as a celebrity competitor, but the negative comments on blogs and other media hurt her deeply.
"It affected me mentally. It drove me to try to change everything about myself," she recalls. "Trying to be someone or something you're not and will never be is exhausting and draining. Feeling like the world will never accept you for who you is…"
Shawn mounted a comeback at the 2012 Olympics. But she wasn't 16 anymore in a sport where youth is imperative. She submitted herself to grueling 40+ hours a week of practice and so much food deprivation that her hair was falling out. In practice, she kept falling. At home, she had no outlet for her frustration.
She was desperately trying to please and appease the critics, the sponsors, the judges, the coaches, and the US team.
Then God intervened. Once when she was standing on the beam ready to do her routine, He impressed on her heart: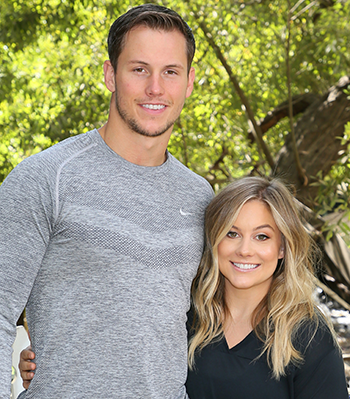 You've been so distraught about this one decision. You've been putting yourself through all of this and your family through all of this. You've been afraid of disappointing a lot of people. Put it behind you.
The words brought peace to her soul. "In that instant I felt like the entire world lifted off my shoulders. I knew then it was all going to be ok."
Instead of competing in the 2012 Olympics, Shawn retired because problems from a torn ACL persistently hindered her ability to train and compete. She married Andrew East in 2016, a long snapper for the Vanderbilt University football team. The couple lives in Nashville, Tennessee.
"God is the answer to everything," she says. "Jesus sacrificed His life on the cross, so that when I stood up there and I was given that gold medal… yes it's a monumental and amazing experience and wonderful thing, but it's not the end of it all. I can work my whole life to become a CEO of a company or make a certain amount of money or win 12 more Olympic gold medals, but it's not the purpose of life. He will always be my greatest reward."
If you want to know more about a personal relationship with God, go here
Rudee Becerra studies at the Lighthouse Christian Academy in Santa Monica.