By Mark Ellis —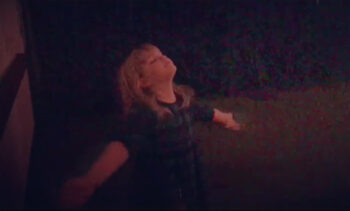 Mom has won four Dove Awards and been nominated for seven Grammy's. But it was singing legend Natalie Grant's youngest daughter Sadie who captured hearts through her uninhibited worship, alone, backstage.
Grant posted the video on Facebook showing Sadie (born in 2010) worshiping with childlike abandon.
"Last night we saw women set free, miracles unleashed and so many say yes to Jesus at our first Dare to Be of 2018. But to know my baby girl was in a backstage corner, all by herself, entering in to the presence of God and worshipping for an audience of One has me completely undone," Grant said in her post.
Apparently, a friend of the family, Morgan Reynolds, recorded the touching moment, unbeknownst to the precious child.
Sadie was caught up as mom sang, "You're never gonna let me down, cause You are good, you're good…"
"I can't help but cry those words again as I watch this," Grant posted. "Jesus, you've never let me down and you are so so good.
https://www.facebook.com/nataliegrantmusic/videos/10156119820410421
Find out more about her tour at daretobe.com