By Mark Ellis —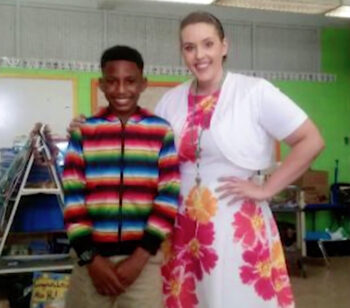 He was the most cantankerous, problematic fourth-grade student in this young teacher's class – the kind of student that made her want to pull her hair out and give up teaching. Then several God-inspired dreams set Chelsea Haley on a different path.
"At certain points, his behavior got so bad, I thought, "I can't do this anymore. I can't be a teacher,"' Haley, 26, told CNN.
She was working with Teach For America in inner city Baton Rouge, Louisiana. The non-profit teaching group strives to make a difference in low-income schools, often using young, idealistic teachers just starting their careers.
Haley met her match with fourth grader Jerome Robinson, a very rough and disorderly student. His behavior in the class was so bad that Haley considered giving up her calling.
After some investigation, Haley learned the boy and his baby brother, Jace, lived with his grandparents and they had an absentee mom. The grandmother was barely making ends meet and they were all reeling from the death of two other members of the family.
Feeling compassion for Jerome, Haley worked with him and became the only teacher in the school who seemed to be able to handle him. Other teachers noticed and expressed their appreciation for the "unlikely bond."
As Haley's two-year placement at the school drew to a close, something remarkable happened. She experienced a series of God-inspired dreams telling her she was meant to be his mother.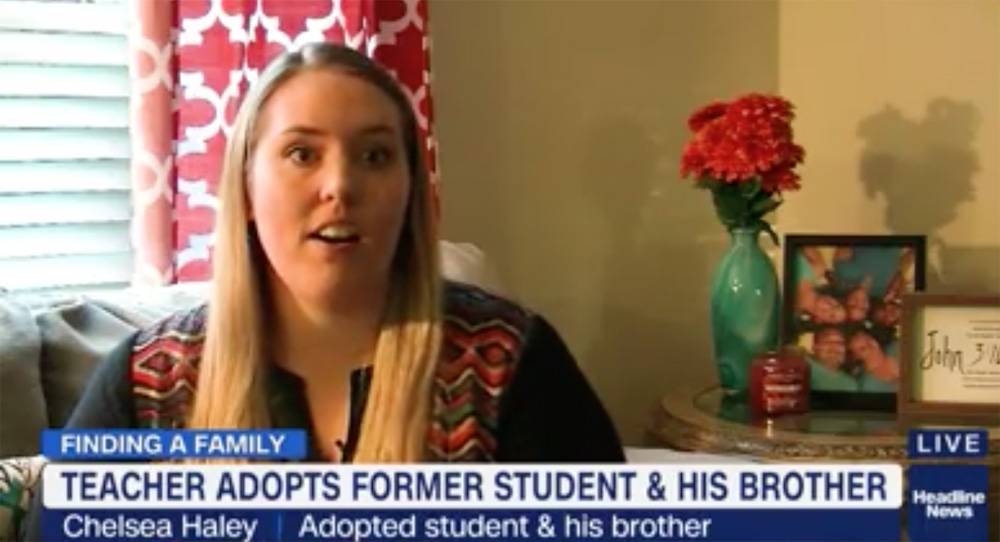 Following the prophetic dream, she was surprised when the principal suggested Haley "stick around" for the boy. As she mulled over his remark, something even more surprising happened the next day.
Jerome tentatively approached Haley's desk with a question.
"He just asked me if he could live with me," Haley said. "I told him I had been feeling the same."
The next day, Haley met with boys' mother. Haley told her that she would soon transfer to another school in Georgia.
The mom shocked her when she said: "You can go… but I want you to take Jerome and Jace with you."
Haley went through all the necessary requirements to become their legal guardian and was given full-time custody and adopted both boys.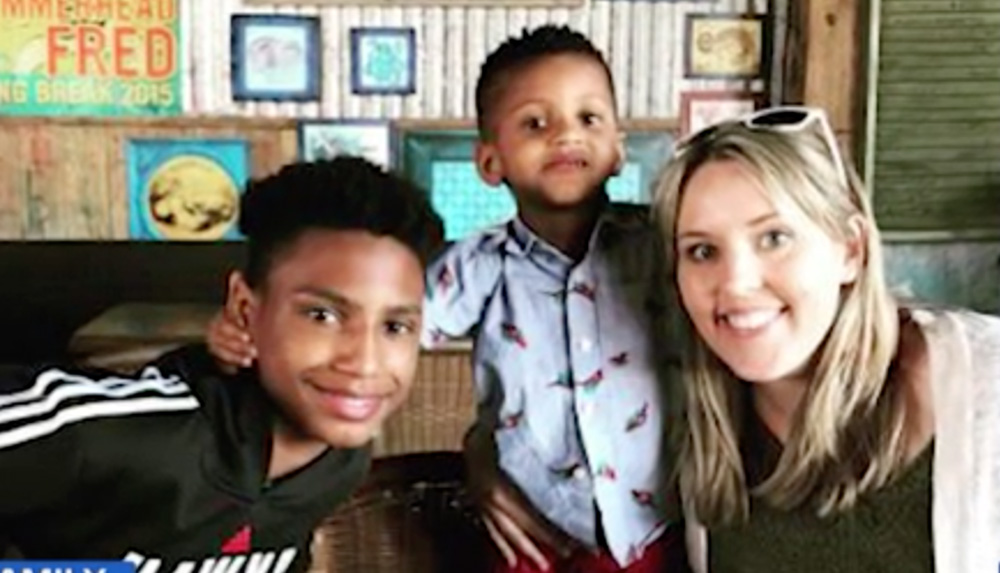 They now reside in Marietta, Georgia. "I wouldn't trade this for anything," Haley told CNN. "My faith played a huge role in this whole situation and I really felt God calling me into motherhood."
Jerome has made strides academically. "He used to fail all of his classes and didn't care… now, he's made honor roll both quarters of his eighth grade year so far," she said.
"I think the kid is serious about wanting a scholarship to college one day!" Haley added.