By Mark Ellis —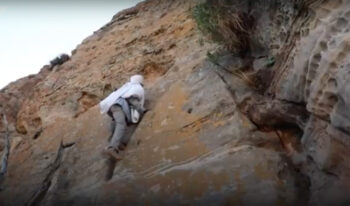 Some pastors live in a manse and make a brief walk to church. Others hop in the car and drive a short distance. But this pastor in Ethiopia climbs an 800-foot vertical cliff face every day to get to the church he oversees.
"I do not get afraid when I climb to the church, because I climb every day. It is very difficult but I find it manageable," Haylesilassie Kahsay a Coptic Christian priest, told the BBC.
He lives in a rugged area of Gheralta in northern Ethiopia and his church, St. Abuna Yemata, is perched in a cliff face above a frightening 250 meter (820 ft.) sheer drop to the valley floor.
It is said the church was quarried out of the rock by an Egyptian priest, Father Yemata, during the 6th Century A.D.
Father Kahsay awakens before dawn and works in his house until 6 am, then he packs a lunch and prepares for his rigorous climb.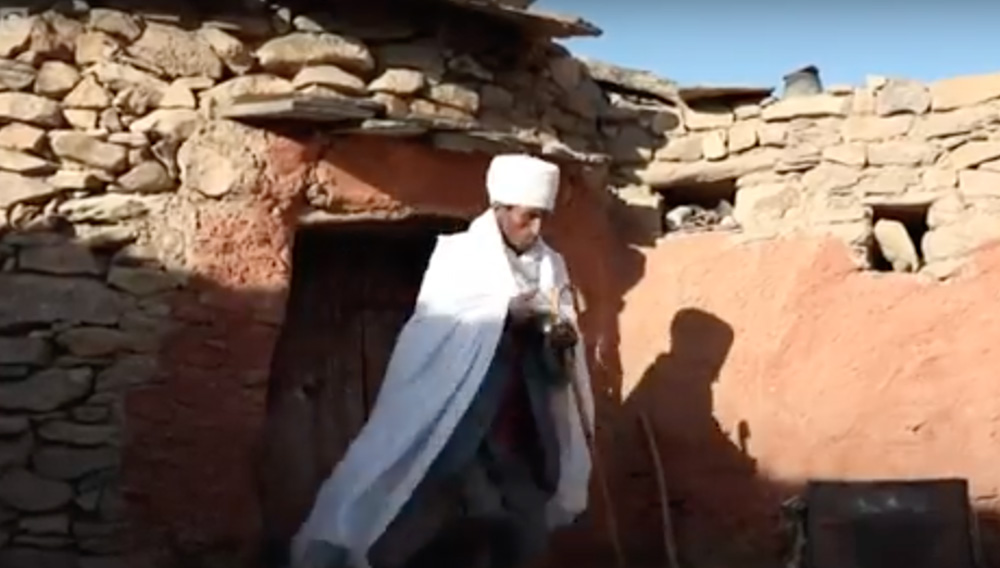 "When I leave home I become happy because I am walking towards Saint Abuna Yemata. I am happy from my heart," he told the BBC.
The arduous journey, without ropes or even shoes, takes him about two hours. The climb includes one 10-meter (33 ft.) vertical section he scales like a seasoned mountaineer.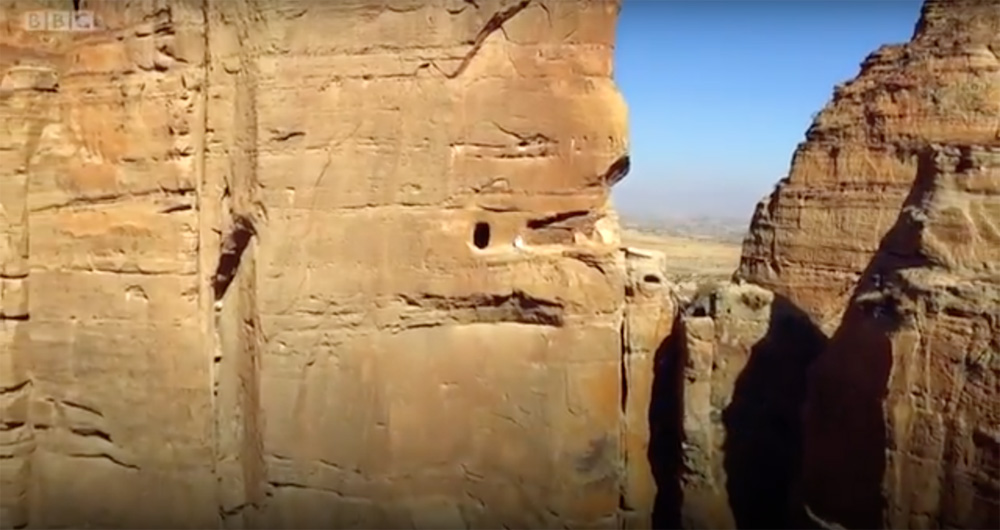 When he reaches the top and unlocks the padlock leading into the ornately painted sanctuary, he devotes most of his day to studying ancient books. "I am happy reading my book(s) the whole day because it is very quiet there and there really isn't anyone to talk to. You communicate with God and share your secrets with him and then your mind becomes free and happy."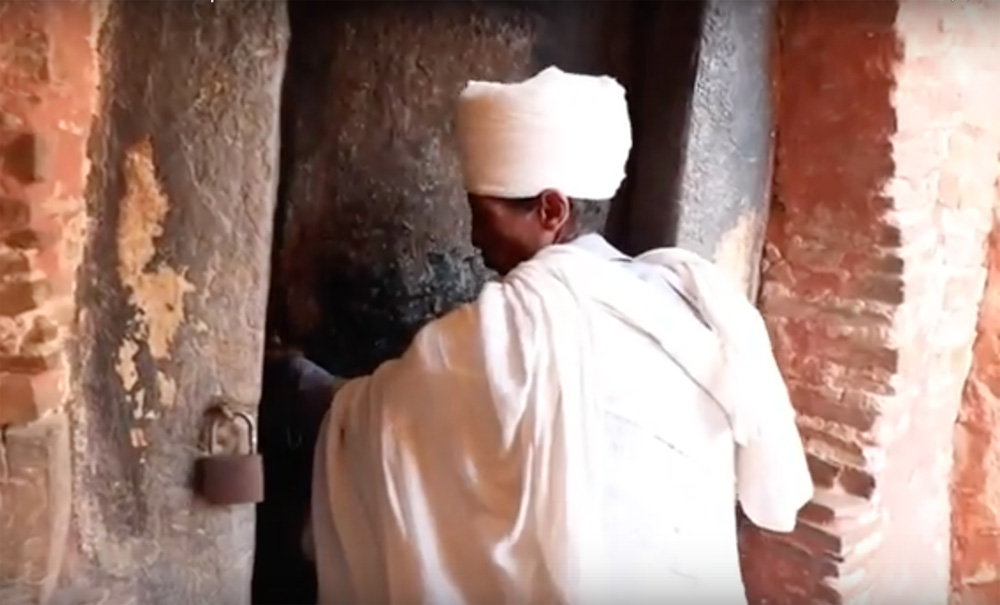 "Your mind travels to whatever you choose to focus on," he added. "If you read a spiritual book and understand the secret, it brings you joy. If you read and understand the Word of God it tastes as sweet as honey."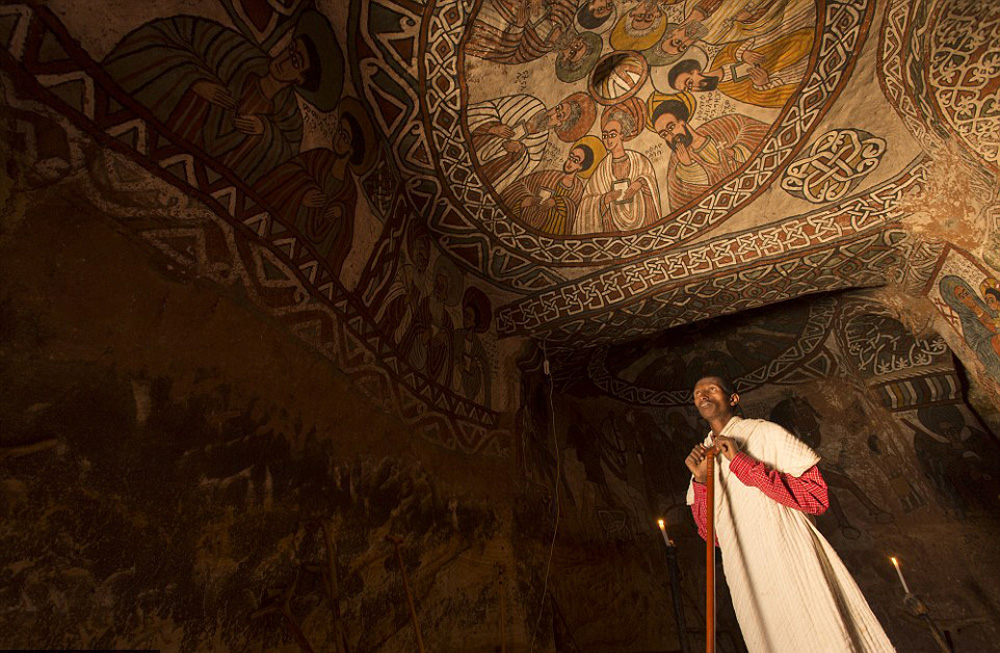 Traditionally, the priests that oversee the church have also been laid to rest there. Not one of them has died making the perilous climb.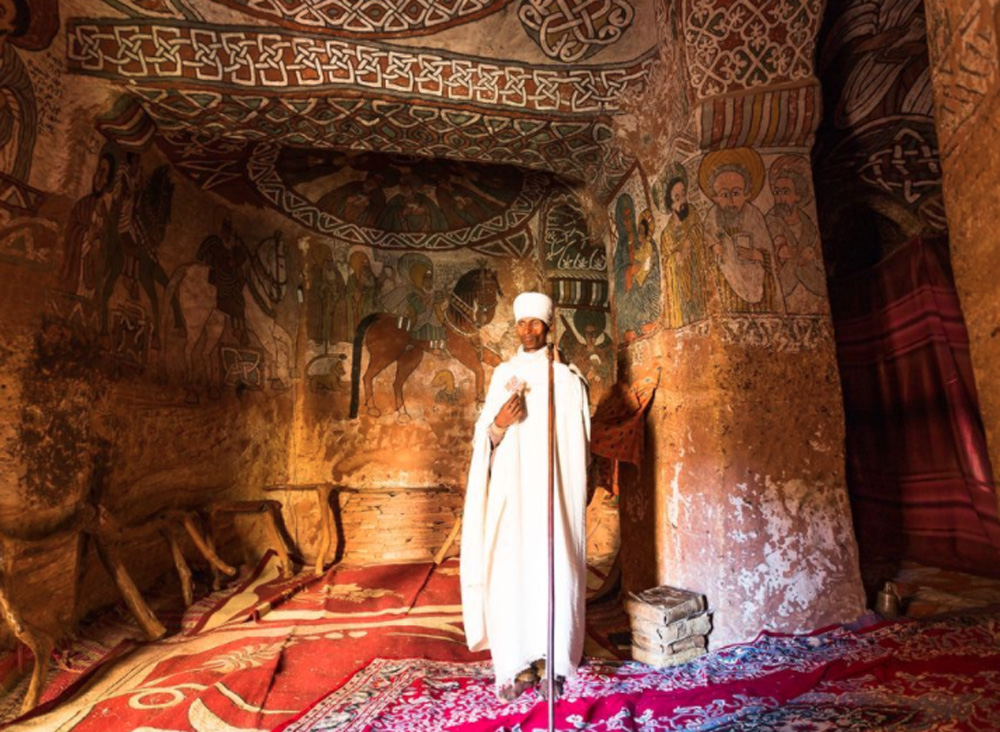 Father Kahsay believes God and his saints have protected him and delivered him from many dangers. At sunset he locks up the church and retraces his steps down the mountain.
With his diligent study each day, he hopes to pass along God's wisdom to his people, so they can follow His ways. "God's deeds are perfect," he noted.