By Brian Nixon —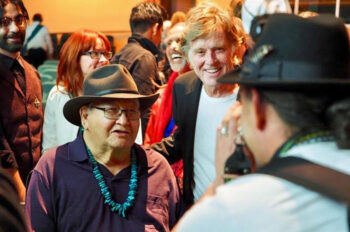 The year 1969 has special significance for me. It was the year author N. Scott Momaday won the Pulitzer Prize for his novel House Made of Dawn, and the year the movie Butch Cassidy and the Sundance Kidwas released, helping catapult Robert Redford into the stratosphere of Hollywood megastars [1]. It happens to be the year I was born; not as significant, but for obvious reasons the year has attracted my attention.
Like any kid growing up in the 1970's, I was quite familiar with Oscar-winning actor and director Robert Redford. For two decades Redford seemed to be everywhere: in movies, as director, and as celebrity ace. For roughly two years (1974-1976), Redford was the top box office name, earning millions for Hollywood [2]. The 1970's were also the decade when people were introduced to Redford's alternative passions—the environment and Native American rights among them [3]. Fast-forward forty years to 2014 and you'll find Redford is still making news as one of Time magazine's most influential people in the world.  Redford is a legend.
Unlike Redford, my recollections of Pulitzer-winning author and artist, N. Scott Momaday, aren't as clear. I vaguely remember his name mentioned in Jr. High. And though both Momaday and I grew up in New Mexico—in divergent eras, his books weren't a household name in my family like other notable New Mexico authors—such as Tony Hillerman. It wasn't until college that I became familiar with his work. But since that time, I've learned to greatly respect the man and his mission, particularly as the only Native American author to win the Pulitzer Prize in literature [4].
So when I learned that Redford and Momaday were together for a discussion on issues regarding the earth, attendance was mandatory [5].
Hosted by Santa Fe Connect [6], Redford and Momaday were greeted by a capacity crowd. The event was held at the St. Francis Auditorium, adjacent to the New Mexico Museum of Art. With murals by Portuguese-American artist, Carlos Vieira, as a backdrop, Redford and Momaday commenced on an enlightening conversation about the environment—and our role to help offset its decline.
The evening could be viewed as a two-act drama. Act one was a written dialogue penned by Momaday for he and Redford. First performed a couple weeks earlier at Carnegie Hall in New York, the dialogue encompassed the views held by Momaday that the earth is sacred and that the destruction inflicted upon nature is an issue that all people must confront. The moral of the written dialogue was clear: protect the earth, and we protect ourselves.
Act two consisted of a question and answer time hosted by Jill Momaday, N. Scott's daughter. Here we got personal glimpses into the life and thought of both Redford and Momaday, particularly as it relates to creativity and creation. I really enjoyed hearing what sparked Redford's and Momaday's love for nature. Redford told about a trip he took to Yosemite—after a minor bout with polio, later working there during summer months for three years. He said, "I don't want to just look at nature, I want to be in it." And Momaday shared an experience he had while in New Mexico that captured his respect and awe of nature.
The questions then turned to the creative process. Redford credited a teacher for inspiring his creative pursuits. During his formidable years he learned "art is essential." For Momaday, his greatest influence was his mother, a writer, and father, an artist.  Jill asked Robert what he looks for in an artistic project. Robert replied, one, a good story; two, good characters; and three, something that conveys emotion.   Momaday said that he was inspired by poetry, particularly the works of Wallace Stevens. Furthermore, Momaday expanded on the importance of story by reminding us that there is one story, one quest, comparing the quest in nature to Adam and Eve; from the one Biblical story precedes all other stories.
When asked what people can do to offset the environmental trials faced on earth, the answers were as engaging. For Redford: don't let technology rule our lives. Instead go out and engage in nature, experience it. And with knowledge comes respect. Redford also felt the polarization within our country and world has been demoralizing. His hope is that people can come together to stand for something that is important to us all—the very ground we walk upon. Momaday thought the deadliest factor facing earth was pollution, the corruption of the earth: from plastic in the oceans to the smog in the atmosphere.
The issues brought up by Redford and Momaday are important for all people. As a Christian, it made me think: what I should do to help protect and preserve God's gift of creation?
To help answer the question form a Biblical standpoint, I turn from Redford and Momaday and turn to an old book-acquaintance, Francis Schaeffer.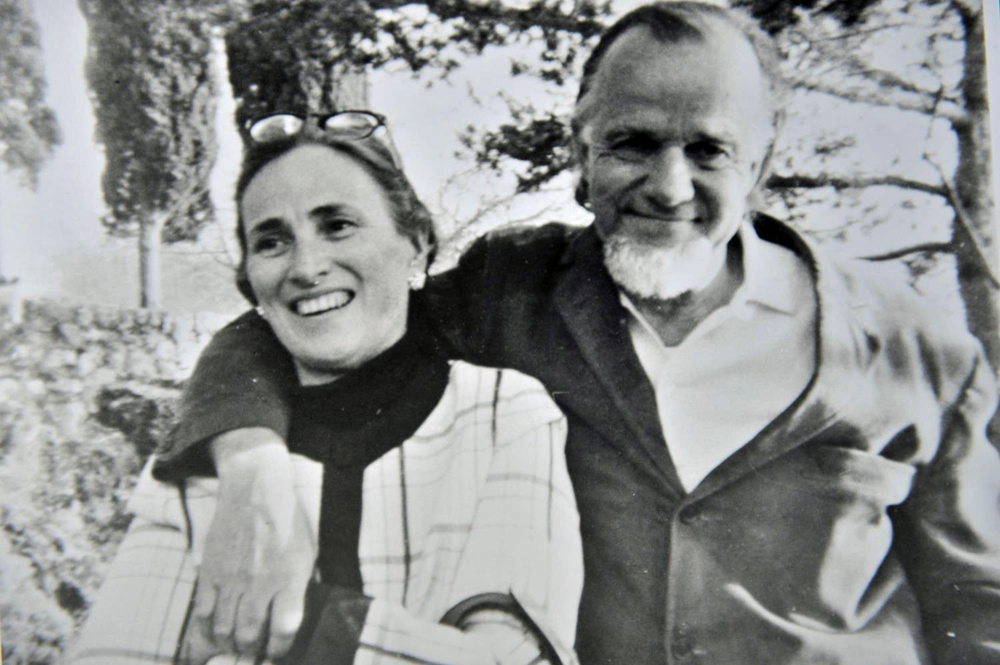 In his work, Pollution and the Death of Man, Schaeffer gives fascinating insight into the role of humanity and the demise of our planet, asking, "How did we get to this point? And where should we go from here?"
For Schaeffer, the answer to the ecological problem isn't to see nature as God , but as a gift from God to be tended, cared for, and respected. Schaeffer wrote, "It is the biblical view of nature that gives nature a value in itself; not to be used merely as a weapon or argument in apologetics, but of value in itself because God made it."
Schaeffer's simple point is that we should care for the earth because it is a good gift from God. Period. For Schaeffer, Christians should work to bring healing and restoration to both people and place, working as stewards of God's creation and working as evangelists for Christ's kingdom. The two go hand-in-hand. Christians are called to act as a witness and protectors of God's creation as part of the larger kingdom mandate as established in the Bible. Our stewardship is akin to our faithfulness.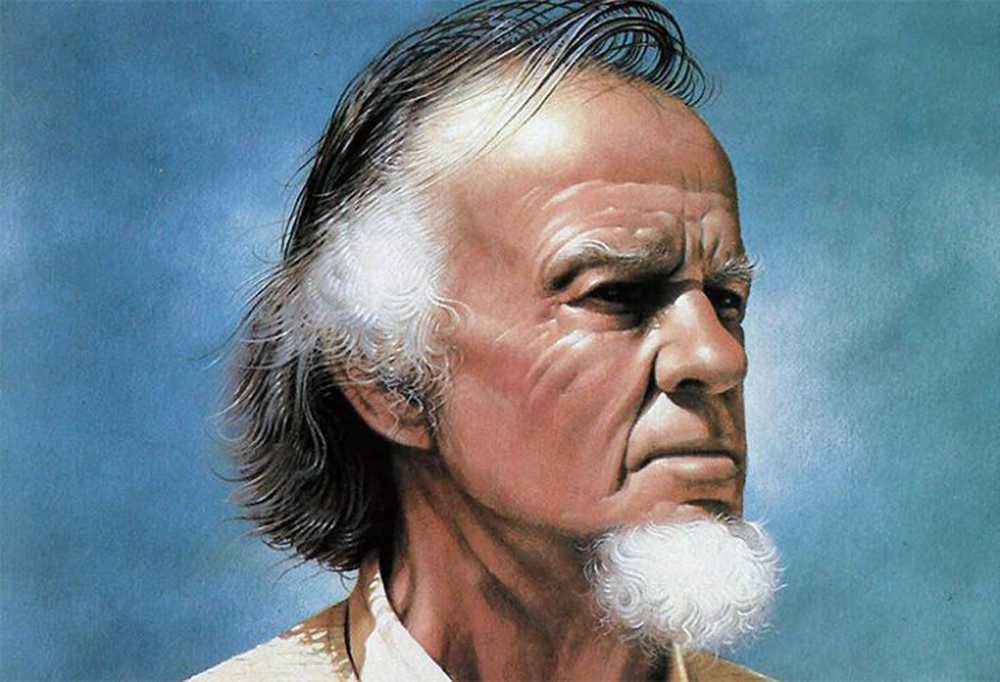 As Christians, we must recognize that nature — including humans — is not the complete answer to the environmental problems facing the world: Christ is—working in and through us. Christ's continual work of building His kingdom "On Earth as it is in Heaven" is the solution. And as a Christian I must be a co-laborer in the efforts to restore that which God called "good" (see Genesis 1). It is a walk of obedience to Christ and his kingdom. True, one day a new heaven and earth will stand (see Revelation 21), but we must do our part to walk faithfully — until that day comes.
And when the Christian walks towards that goal, then, as far as the environment is concerned, our aim is the same as that of the environmentalist such as Redford and Momaday: concern, stewardship, and protection of the Earth. For in the beginning God said that it was good. And if it is good enough for God, it's good enough for me.
And let's be thankful there are people like Redford and Momaday that keep the earth in conversation. Lord knows we need to listen to what people are saying.
See Redford's interview on Inside the Actors Studio, 2005: http://www.tvguide.com/tvshows/inside-the-actors-studio/191575/
Redford is as active today was he was in the 1970's: https://www.gcint.org/who-we-are/our-people/robert-redford/
http://www.newspaper.indianlife.org/story/2014/09/15/books/on-greeting-n-scott-momaday-pulitzer-winner-author-and-artist/544.html and http://www.assistnews.net/~assist/index.php/component/k2/item/3300-pulitzer-winning-author-n-scott-momaday-with-margaret-wood-and-carol-merrill-in-santa-fe-to-discuss-georgia-o-keeffe
A few words are needed concerning my thoughts about global warming and the environment. One, I believe—based upon overwhelming evidence—that global warming is real. Two, Christians are called to act. Three, we need to support groups like A Rocha and Creation Care that work on behalf of the environment, handling the issues from a Christian perspective. The bottom line is that I think the environment—God's gift to us—should be of deep concern for Christians, possibly being one of the great moral dilemmas we are facing in our modern world. I know there is questions as to whether or not the current warming is human caused or part of the natural progress of the environment, but this point does not diminish the need to care for creation. http://www.christiansandclimate.org/statement/
About the writer: Brian Nixon is a writer, musician, and minister. He's a graduate of California State University, Stanislaus (BA) and is a Fellow at Oxford Graduate School (D.Phil.). To learn more, click here: http://en.wikipedia.org/wiki/Brian_Nixon