By Mark Ellis —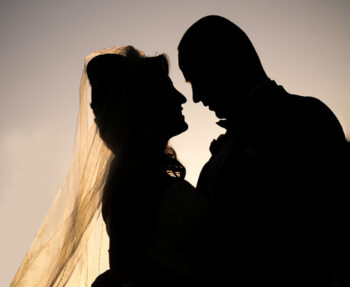 A beautiful young woman named Umm al-Harith provoked a gun battle between three ISIS fighters — all cousins – who fell in love with her.
The exchange of gunfire happened in an agricultural village close to Hawija, 28 miles southwest of Kirkuk, according to Alsumaria News.
Each cousin had proposed marriage to the woman, who appears to share Islamic State's twisted ideology. She is an employee of the dreaded morality police in Kirkuk and her family steadfastly supports ISIS.
The three cousins succeeded in injuring each other as they fought over the maiden.
Islamic State's regional mufti intervened in the dispute. On meeting the damsel of Daesh he was immediately smitten and decided he would resolve the dispute by marrying her himself.
The mufti claimed he was doing everyone a favor "to prevent internal fighting, for the public interest, and to put down sedition," according to Alsumeria.
"He argued what he did was for the greater good and to extinguish the flames," a source told Alsumeria. "People have dubbed him 'The Loving Mufti' who used his standing in the organization to take a bride."
Hawija is one of the most important remaining strongholds of ISIS, where it serves as the headquarters for the Kirkuk area.