By Mark Ellis —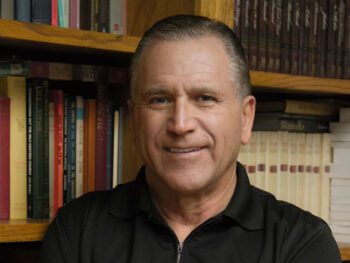 Pastor Raul Ries, the enormously impactful Calvary Chapel pastor who overcame a violent and abusive background to lead a thriving church in Southern California, released a Facebook video requesting prayer for a serious long-term illness.
"Please keep me in your prayers," he asked. "I'm going through a difficult time in my life now, where a lot of times…I can't read and I can't speak and it's frustrating and embarrassing to me," he said.
Pastor Raul leads Calvary Chapel Golden Springs, which has over 12,000 regular attenders meeting on a 25-acre site in Diamond Bar. His syndicated radio program, "Somebody Loves You," is heard on 350 stations nationwide.
Apparently, he has struggled with the undisclosed illness for nine years, which often results in seizures and is very debilitating.
"If you guys can pray for me that God can continue to move through my life and work through my life because it's very frustrating to get up in the pulpit and try to preach and all of a sudden you have this situation happening in your life," he stated.
"Continue to pray for me and my family," he requested.
https://www.facebook.com/raulries/videos/1607028755976855/
Related: Pastor Raul Ries' Christian testimony