By Mark Ellis —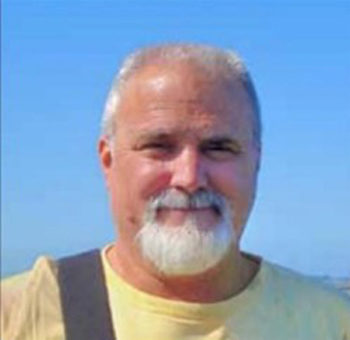 The wife of a YWAM missionary abducted nine months ago in Africa filmed a video pleading for any information that would lead to his safe return.
In the two-minute video released July 11th, Els Woodke issues a heartfelt plea for the kidnappers to contact her, according to a report by World Watch Monitor (WWM).
Jeff Woodke, was working on a development project for a branch of the US-based Youth With a Mission, when he was abducted on October 14th, 2016 from the town of Abalak in northern Niger.
That evening the kidnappers pulled up to his home, shot his bodyguard and his housekeeper/security guard and took Woodke captive.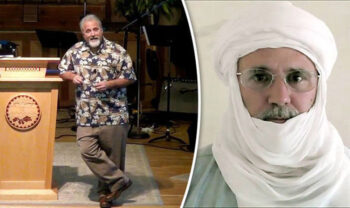 The assailants are believed to be part of an Al-Qaida splinter group, Movement for Unity and Jihad in West Africa (MUJAO), according to the San Diego Tribune.
No information has been released about Woodke's condition or whereabouts, but his captors were tracked to neighboring Mali by Nigerian authorities. No group has publicly claimed responsibility for his adduction.
For 25 years, Woodke, 56, devoted himself to improving the area's water supply, farming methods and living conditions. He stayed in the area despite warnings from the U.S. State Department.
He loved the local culture, wore a turban, spoke the language and was very well-liked by local residents. After the kidnapping, the town's mayor issued a statement calling it "such a devastating shock the whole city cried," according to the Tribune.
On July 1st, a coalition of terrorists affiliated with Al-Qaeda released a video showing six foreign hostages including three missionaries: Colombian nun Gloria Argoti, Australian surgeon Ken Elliott, and Swiss missionary Béatrice Stockly. Jeff Woodke was not mentioned.
Els Woodke apparently believes her husband is most likely held by those who released the July 1st video. She decided to make the video in response to the narrator's appeal to the hostages' families that "you yourselves strive to rescue them," according to WWM.
"I am sure that the families of the captives were very encouraged by this message and appreciated the mercy shown by Jama'at Nusrat al-Islam wal Muslimeen in sending this news and instructions about their loved ones," says Mrs Woodke in the video. "But my husband Jeff is not mentioned, so I did not receive the benefit of the reassurance and directions of how to proceed that the other families did. This has been very hard for me, for Jeff's sons and his father to understand."
"My husband Jeff is not mentioned [in the video], so I did not receive the benefit of the reassurance and directions of how to proceed that the other families did. This has been very hard for me, for Jeff's sons and his father to understand."
Mrs. Woodke recalled the devotion of her husband to the people in northern Niger for more than 29 years.
"He leads an NGO that assists the local population with farming, health, and improving access to clean water, literacy and primary-school education," she says.
In recognition of his commitment, Jeff received the United Nations Sasakawa Award for Disaster Reduction in 2009, given to individuals or institutions that have advocated for the reduction of disaster risks in their communities, or taken active steps to prevent disasters.
Seven foreign nationals have been abducted in the Sahel region, which spans the African continent from Senegal in the west to western Sudan, Eritrea and Ethiopia in the east, according to WWM.
Despite the presence of the UN's peacekeeping force in northern Mali, the Sahel region has become a haven for terrorist groups. The kidnapping of foreign nationals, and their release in exchange for money, has sadly become a profitable business for jihadist groups.
Al Qaeda and its affiliates took in at least $125 million in revenue related to kidnappings between 2008 and 2014, according to the New York Times.
On July 2nd, French President Emmanuel Macron attended a meeting with the leaders of Niger, Mali, Chad, Burkina Faso and Mauritania to discuss a military force of 5000 troops they will set up to fight jihadism, smuggling and people-trafficking in the region.