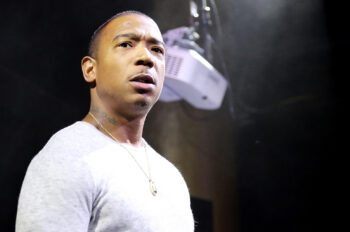 By Kayla Armstrong —
What has happened to Ja Rule?
The early 2000s hip-hop sensation famously became saved after a stint in prison for tax evasion and illegal possession of a firearm. Specifically, he accepted Christ at New York's Hillsong church after filming the Christian movie, I'm in Love with a Christian Girl.
But now Ja Rule has become embroiled in the Fyre Festival fiasco. After promoting a bacchanal heathendom to well-heeled millennials, he's being sued for failing to deliver the lavish hotel, food, rock stars and hotties. Partiers found themselves stranded in refugee camp tents with cheese sandwiches on the Bahamas Island. The stunning models were noticeably absent.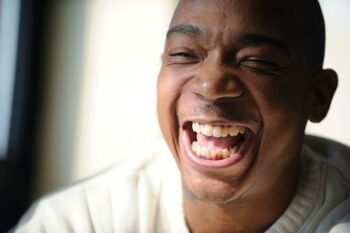 Has the New York rapper become a prodigal?
Famous for "Always on Time" and "Mesmerize," Ja Rule — born Jeffrey Atkins – had songs ranked in the Top 20 from 1999 to 2005. He received Grammy nominations, notoriety and tons of money, but police busted him for tax evasion. Released from prison in 2013, he picked up a role in the movie I'm In Love with a Church Girl. As he promoted the movie in churches, God began to draw his heart.
His prior involvement in Jehovah's Witnesses marred his understanding of God. His mother left the group in his pre-teens, and the rest of the family completely ostracized her.
"The family wasn't speaking to my mother, and I saw how much it hurt her, I didn't want to have anything to do with the religion," he said.
But his aversion towards God changed due to his involvement in the movie.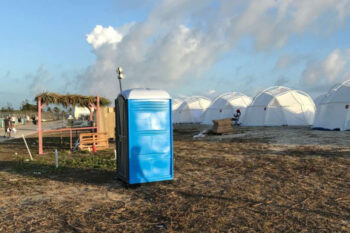 "I kind of reconnected with God by doing the movie," Ja Rule told a radio station. "I reconnected with God in a different way. I was going to all these different churches, and they were great, but I didn't feel like they were talking to me until I went to Hillsong right here in the city."
Hillsong projected a non-traditional image that he found appealing.
"You walk into this church and it's dark in there and the disco ball is still in there and you see the lights and you're like, well this is different, and then you get in there and you start to look at everybody around you, and they look just like you," he said. "It really gave me the feeling that when they say come as you are, they mean the skater kids in the back with the skateboards, like they just came off the street coming to church. It was a different type of crowd."
In response to one of the sermons, he and his wife, Aisha, were both saved.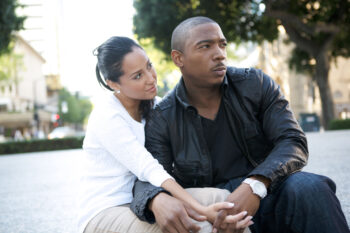 His first steps in the Lord were tentative, but he didn't shy away from discussing them.
"I want to make sure I'm doing the right thing. I don't want people to misconstrue what I'm doing here," Ja Rule said. "I'm taking baby steps, and I want to get closer to God. I feel it's something you should do in life."
But then he was quiet about his faith for a number of years.
Earlier this year, Ja Rule joined brash entrepreneur Billy McFarland in hyping an elitist rock competition on beautiful beaches that was supposed to rival or surpass Coachella.
Ja Rule promised purchasers of $1,200 event ticket they would be "living like movie stars, partying like rock stars, and f—–g like porn stars."
Hmmm. That doesn't sound very Christian.
When attendees arrived, the filthy talk was eclipsed by filthy fraud. Ticket-purchasers found themselves stranded, with some fighting over measly food provisions. Dozens of lawsuits have already been filed against McFarland and Ja Rule. McFarland was arrested for wire fraud.
Initially, Ja Rule took to Twitter to defend the event, saying it wasn't a scam. Simply, they struggled to match their grandiose plans with insufficient infrastructure, he said, and he promised they would deliver the goods next year.
"I'm heartbroken," Ja Rule said. He and McFarland are facing a $100 million class action suit as a result of the debacle.
Pray that Ja Rule's contrite heart leads to godly repentance and he will return to his senses – and the Father's house.
If you would like to learn more about salvation, click here.
Kayla Armstrong studied at the Lighthouse Christian Academy in Los Angeles.