By Mark Ellis —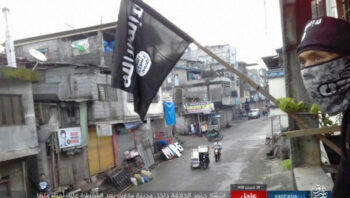 On the southern Philippines island of Mindanao, ISIS fighters in Marawi City have become entrenched, holding 100 Christians hostage.
Heavy fighting raged June 28th as President Duterte ordered more bombing raids on the city, according to the Daily Mail.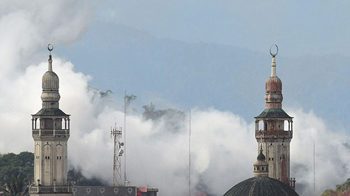 Terrorists linked with ISIS, known as the Maute group, seized the city five weeks ago and have taken hostages who are being forced to convert to Islam.
Most of Marawi's 200,000 citizens have fled since the attack on May 23, and those left behind have been subjected to horrific abuse, according to escapees.
"They are being forced to be sex slaves, forced to destroy the dignity of these women," army spokesman Jo-Ar Herrera told reporters. "These are evil personalities."
Hostages include a Roman Catholic priest, Father Teresito Soganub, according to the Daily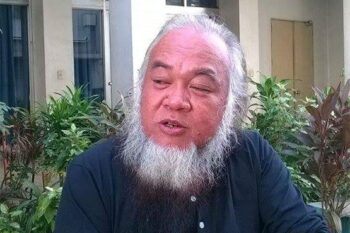 Mail.
Abdullah Maute, one of two brothers who founded the Islamist group, said on June 25th he would free the priest in return for his parents, who are being held by police.
But officials have stated that bargaining with terrorists is against government policy.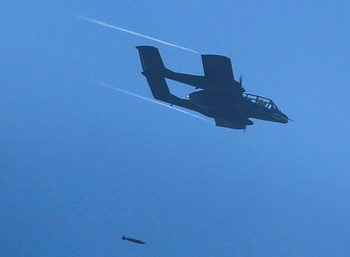 The authorities believe the priest, along with 100 other Christians, are being held by the ISIS-linked group as human shields.
During a short truce on Sunday marking the Muslim holiday of Eid, eight Muslim leaders entered the conflict zone and met briefly with Maute.
The meeting was denounced by officials, who said they would maintain their policy of not negotiating with the terrorists.
"Let us remind the public," a government official stated, "the gravity of the terrorists and their supporters' offenses is immense and they must be held accountable for all their actions."
The Maute brothers' father, Cayamora Maute, was arrested on June 6 in Davao City, about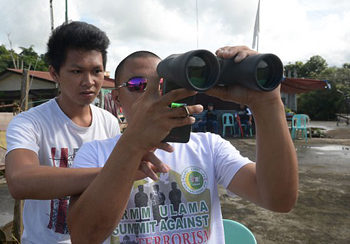 87 miles southeast of Marawi. The mother of the terrorists, Farhana Maute, an influential businesswoman, was arrested three days later, according to the Daily Mail.
Government officials have stated that the rebel leadership is collapsing, and that many have been killed. They said the rebels have executed some of their own fighters because they wanted to surrender.
However, the long-drawn-out fighting in Marawi has heightened anxieties about the strength of ISIS in the southern Philippines. Their organization, combat capability and use of heavy weapons has exceeded many people's expectations. Some believe the mainly Roman Catholic country is unprepared to deal with the threat.
Since May 23, about 70 servicemen, 27 civilians and 290 militants have since been killed in the conflict and 246,000 people have been displaced from their homes. Many neighborhoods have been reduced to rubble.