By Mark Ellis —
A decade ago, 23 South Korean missionaries were captured and held hostage by the Taliban in Afghanistan. Some now say they miss their captivity, because of the unusual intimacy they experienced with God during that time.
The hostages attended Saemmul Presbyterian Church in Bundang, a commuter town south of Seoul.
They "felt the presence of Jesus" in such an unbelievable way in prison, they wish they could return, Francis Chan told The Bridge 2017 conference, according to a report by the Gospel Herald.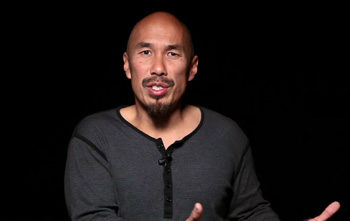 The missionaries were taken hostage when the Taliban captured their bus traveling between Kabul and Kandahar. Church leaders said the Koreans were in Afghanistan as volunteers to help doctors in the hospitals and teachers in schools.
One of the missionaries told Chan: "'These women that were in these camps with us, they come to me and they say, 'Pastor, don't you wish we were still imprisoned by the Taliban?'"
"They tell me, 'When I was surrounded by these soldiers, I felt the presence of Jesus in there with me. Now that we are back in Seoul, I am trying to experience that intimacy with Him but I can't. I fast and I pray and I don't feel it. I would rather be back there because of the intimacy I had with him.'"
Martyrs for the faith – beginning with the Apostles and extending throughout church history – felt this same peace, Chan told the conference.
When Nebuchadnezzar threw Shadrach, Meshach and Abednego into the fiery furnace, Jesus was there in their midst, protecting them, he noted.
As Stephen was about to be stoned to death, God comforted him with a heavenly vision, Chan said. "Is there a special fellowship that we share in that suffering that we will miss out on because we just think comfort is everything and we just want to pull everyone into our comfort and into our civilian affairs rather than joining in their suffering and losing our life so that we can actually find something so much better?"
Chan was shocked to learn that two of the South Korean missionaries even got into a squabble over who would have the honor of being martyred first.
"He talked about how they got into this argument because they found out that they were going to be killed one at a time. This man I was having dinner with was saying to this other guy, 'Look, I know they are going to kill us one at a time. I die first,'" Chan recalled.
"The other man said, 'No, I die first.' [The first] guy is going, 'No, I am your elder. I die first.' Then, the other man says, 'No, you have not been ordained as a pastor. I am an ordained minister. I die first.' That man was the first one that was executed."
Two male hostages, Sim Seong-min and Pastor Bae Hyung-kyu, were executed before a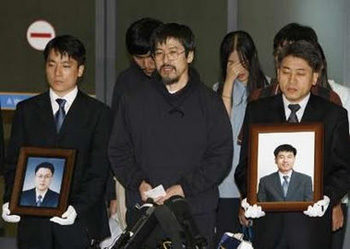 deal was consummated for the group's release by the South Korean government.
Bae had been a pastor for about six years and helped found the church, a congregation of 5,000 people (in 2007), mostly under 40-years-old, according to a report in the Financial Times (FT).
The pastor was found on the side of a highway with 10 bullet holes in the head, chest and stomach. Bae passed into the arms of his Lord and Savior on his 42nd birthday and left behind a wife and nine-year-old daughter, according to FT.