By Mark Ellis —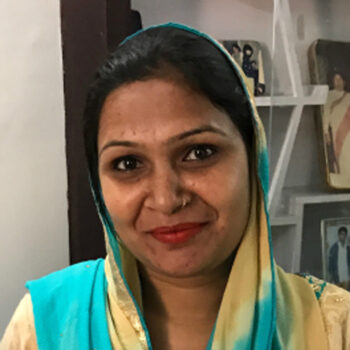 Pushpa and her husband Vijay* both came from a Hindu background. They worshipped numerous gods and entertained many spirits, which compounded a series of traumatic events that began in 2000, when they invited Pushpa's sister to come and live with them.
"My sister was possessed with an evil spirit," Pushpa recounted to Biglife.
Shortly after her sister arrived Pushpa was startled when an evil spirit spoke through her sister's mouth saying, "I am going to kill your sister and come live inside of you."
Within a short time, that is exactly what happened, according to Pushpa's account.
"The evil spirit tormented me for 11 years. It was like hell on earth. My body would become very cold and I would get a shooting pain in my stomach. Even worse, I would lose total control of my body and begin to beat my children," she recounted.
Pushpa's husband was so frightened that he beat his wife, thinking that was the only way to conquer the evil spirit.
During this time, Vijay didn't sleep well at night because he didn't know if he would wake up alive in the morning. "I was in so much anguish that I wanted to jump off our terrace and kill myself," Pushpa recalled.
Then out of God's great mercy, the Lord began to move providentially to bring rescue to the tormented couple.
"A friend who previously tried to share Jesus with Vijay came to our house late one night unexpectedly. This friend told us that the Lord had spoke to him and said that he needed to visit us," Pushpa noted. Their friend urged them to get in touch with another believer, Brother Amit, affiliated with Biglife.
After he received Pushpa's urgent call, Brother Amit rushed to their home and prayed in the name of Jesus for the evil spirit to flee.
Pushpa and Vijay were shocked by the power of Jesus' name to bring immediate relief. "What we never experienced happen in the 11 years that we made sacrifices to Hindu gods, happened in 5 minutes when Amit asked in the name of Jesus.
"The evil spirit left me and at that moment everything in our life began to change. Vijay and I both surrendered our lives to Jesus."
Pushpa and her husband both serve the Lord throughout Delhi. They are being used by God to help others find freedom in Christ, and the church continues to grow and the believers multiply.
To know more about a personal relationship with God, go here
To learn more about Biglife's ministry around the world, go here
*name changed