By Mark Ellis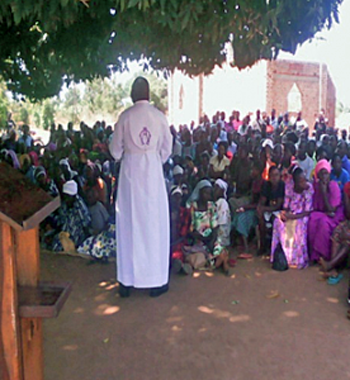 A pastor in eastern Uganda and eight other Christians are unaccounted for after a Muslim mob attacked a church service, locked the congregation inside, beat several members and raped 15 women, according to Morning Star News (MSN).
An angry horde of 90 Muslims burst into the evening prayer meeting of Katira Church of Uganda at about 8:30 p.m. on January 15th and beat congregants with clubs and sticks. Previously Muslims had thrown stones at the roof of the church building to disrupt church services of the 500-member congregation.
About 80 members were in attendance at the evening service. One believer who escaped before the doors were locked heard one of the attackers shout, "Away with the pastor who is converting our Muslims to Christianity," according to MSN.
At the time of the attack, Pastor Moses Mutasa was outside questioning some visitors. He attempted to flee, but it is unclear if he was captured or killed.
"We do not know what has happened to our pastor, Moses Mutasa," Pastor Mukenye told local officials. "He might have been killed or has been kept hostage."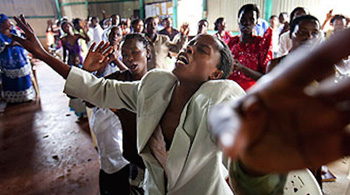 The assailants locked about half of those in attendance inside the building, beat the men and tied them up while they raped the women. About 50 men and 30 women had attended the prayer meeting, and most of those locked inside were women, sources told MSN.
Muslim terrorists positioned outside the church also beat the men and raped the women as they tried to escape, a church elder said.
"Women's clothing was found inside and outside the church building," he said.
The abused women received treatment at a clinic in Katira.
Police did not arrive until two hours after the assault began, sources told MSN. Several church members were trampled in the rush to get out of the building. Much church property was also damaged.
The assailants were radical Muslims from the surrounding area, which is predominantly Muslim.
When police arrived, the attackers fled. Two days later, church members found leaflets accusing the pastor of converting Muslims and threatening more attacks, villagers said.
On the morning after the attack, some church members intent on retaliating gathered, and as tensions mounted police intervened, convening a meeting with Christian, Muslim and local political leaders on Jan. 22.
Christians were planning to destroy the village mosque in order to send a message that they were not cowards, but Pastor Mukenye urged them to adopt an attitude of forgiveness, and they ceased from their plans for vengeance, demonstrating a critical difference between Christianity and Islam.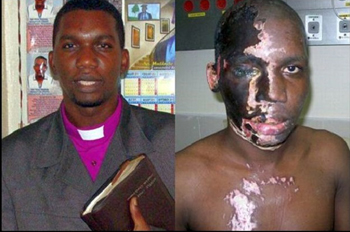 Pastor Mukenye told MSN that Christians should leave justice to authorities (and the Lord).
"This act is evil, and police should not relent until the attackers are arrested and charged in a court of law," he said.
About 85 percent of the Ugandan population is Christian and 11 percent Muslim, with some eastern areas having large Muslim populations. The country's constitution and other laws provide for religious freedom, including the right to propagate one's faith and convert from one faith to another, but Christians in eastern Uganda are suffering continual attacks by Islamists.
If you would like to help persecuted Christians, visit http://morningstarnews.org/resources/aid-agencies/ for a list of organizations that can orient you on how to get involved.
If you or your organization would like to help enable Morning Star News to continue raising awareness of persecuted Christians worldwide with original-content reporting, please consider collaborating at http://morningstarnews.org/donate/ 
Photo: The Rev. Musa Mukenye pleads for Christians to forgive Muslim assailants. (Morning Star News)