By Mark Ellis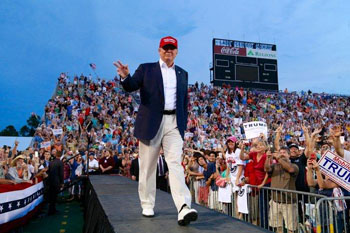 He grabbed world attention when he entered the race for the U.S. presidency uttering great boasts and hurling insults at his opponents. Now stunned political pundits and establishment figures realize there was substance behind the bravado, as Donald Trump won a victory that caught everyone by surprise.
Trump attracted followers and a compliant media with his magnetic personality. Last night they had to reckon with the fact that he is not only a financial genius, but a political genius as well – pulling off an upset very few thought possible, confounding the pollsters.
Yet one Iranian American Christian pastor languishing in one of Iran's notorious prisons had a powerful vision four years ago that Trump would become president.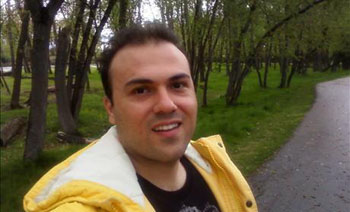 In the vision, Christian pastor Saeed Abedini saw "a young man with blue eyes, blond hair. I was sitting with him in a room," Abedini told the Huffington Post. "Someone told me, 'He's going to be the next president of the United States and you're going to be friends with him."
At that time, Abedini couldn't identify the man in the vision, and when the original candidates for president emerged, none of them seemed to line up with his vision, so he questioned if the vision might be connected to a future election.
But one day he happened upon a photograph of a much-younger, "blue-eyed, blonde man" in a Facebook post and his whole body started to shake.
The photo was of a youthful Donald Trump.
"Oh my gosh, this is the one that I saw in the dream!" he told the Huffington Post.
"I believe that this was a vision from God," Abedini affirmed, and Trump is part of God's unfolding plan for the nations.
Amazingly, after the pastor received his stunning vision, God touched Trump's heart with Abedini's plight, and the billionaire sent a $10,000 gift to the pastor's family.
"When Donald Trump supported me in prison, he wasn't even a candidate for president," Abedini recounts.
On January 16, 2016, Pastor Abedini was released from prison with two other American prisoners in a controversial swap involving a plane filled with cash.