After attending the funeral of Shimon Peres on Friday, Prince Charles of Wales made a secret visit to his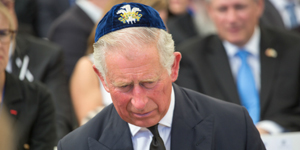 grandmother's tomb in Jerusalem for the first time.
The clandestine trip leaked out and began to appear on social media. The British Royal Family refrains from making formal visits to Israel due to the sensitive political situation, according to a story by Adam Berkowitz in Breaking Israel News (BIN).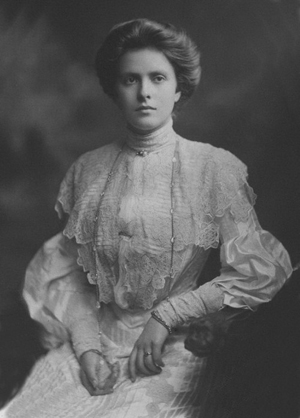 Princess Alice of Battenburg, the mother of Prince Philip, Duke of Edinburgh, is the paternal grandmother to the 67-year-old heir to the British crown. She is buried in a crypt under the Russian Orthodox Convent Church of Mary Magdalene on the Mount of Olives, according to BIN.
When Princess Alice died in 1969 she was originally buried at St George's Chapel, Windsor. But her final request was to be buried at the Russian orthodox convent on the Mount of Olives, near her aunt Elizabeth, the Grand Duchess of Russia, who was murdered by the Bolsheviks during the Russian Revolution.
The Grand Duchess was later declared a Russian Orthodox saint. In 1988, her wish was realized and she was re-interred in a crypt below the church, according to BIN.
In 1994, Alice was confirmed "Righteous Among the Gentiles" by the Yad Vashem Holocuast Memorial for sheltering Jewish friends at her home in Athens, Greece for 13 months during World War Two while the city was occupied by the Nazis.
Prince Philip attended the ceremony honoring his mother at the Yad Vashem Memeorial in Jerusalem, marking the first time a member of the royal family visited Israel. More than 85 percent of the Greek Jews were taken to concentration camps during the Holocaust.
Prince Phillip and his sister, Princess Sopie, visited their mother's crypt before Friday's ceremony honoring Peres, according to BIN.