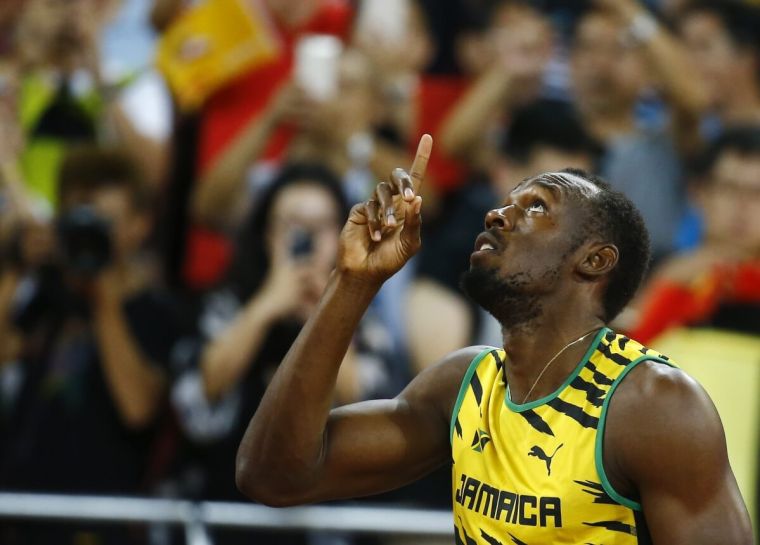 By Michael Ashcraft —
He runs so swiftly he seems to set the track on fire — and all the while his heart burns for God.
Quite simply, Usain Bolt is the fastest human ever timed. The nine-time Olympic gold medalist nicknamed "Lightning Bolt," now retired, holds the 100-meters, 200 meters, and 4 X 100 meters relay world records.
A devout Christian who prays before each race and makes the sign of the cross, Bolt has never shied away from publicly thanking God. On Twitter, he constantly declares himself "blessed" and tweeted once, "With God anything is possible… I demolish training today #thankuGod4." On Good Friday of 2015, he tweeted, "Never forget the meaning of the day."
Hollowverse calls him a "Bible-believing, God-honoring, Jesus-worshiping Christian."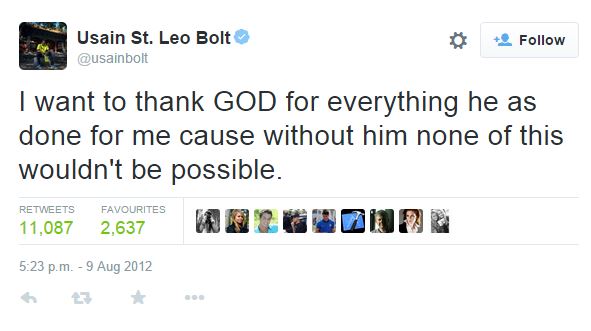 The greatest sprinter of all time was raised in the small town of Trelawny, Jamaica. While his parents ran a grocery story, he played cricket and soccer non-stop with his brother. At Waldensia Primary school he began to show running promise, sweeping competitions in the area. But it wasn't until he was in William Knibb Memorial High School that his cricket coach noted his unusual sprinting speed and encouraged him to focus on track.
In 2002, Bolt won the 200-meter gold medal at the World Junior Championships in his native Kingston, Jamaica. The medals began to flow as he improved his discipline and started taking the sport more seriously.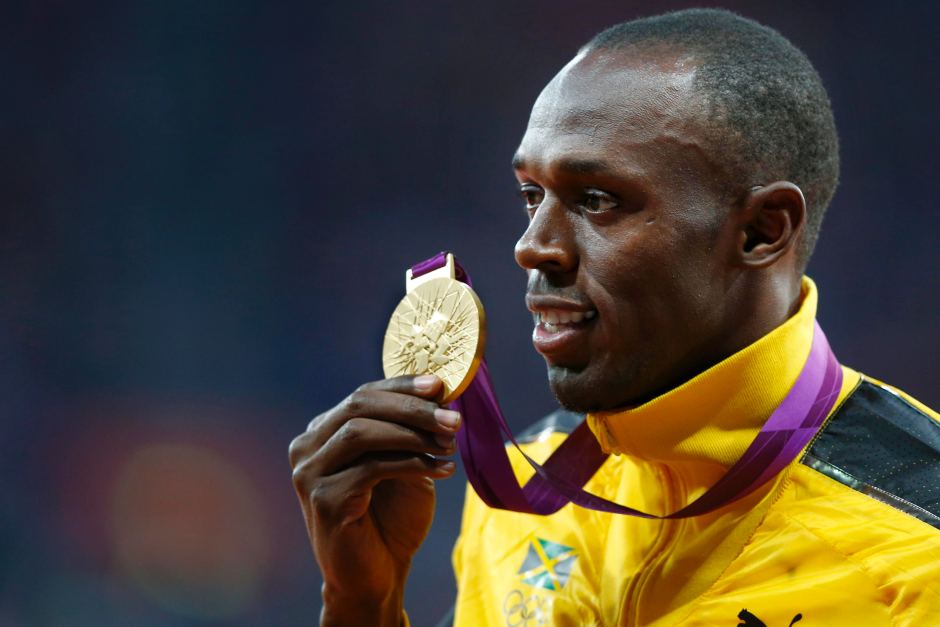 He charged onto the world scene in the 2008 Beijing Olympics, winning three gold medals and setting a new world record for the 200 meter dash on his 22nd birthday. He also won the 100 meters and the 4-man 400-meter relay race.
Four years later, Bolt repeated his command performance at the London Olympics, snapping up the 100 meter, 200 meter gold and 400 meter relay gold. In the 2016 Rio Olympics, he became the first sprinter to win three consecutive gold medals in all three events showing an unprecedented dominance. "Break your limits," is his theme.
"What else can I do to prove to the world I am the greatest? I am trying to be one of the greatest. Be among Muhammad Ali and Pele. I hope after these Games I will be in that bracket," Bolt said. "Nothing would have been possible without Him (God)."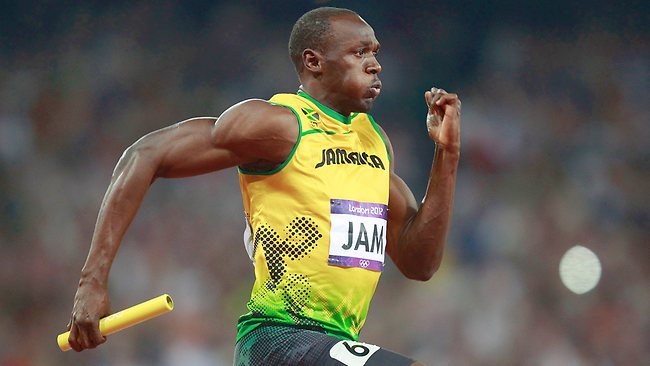 Bolt has become a national hero for Jamaica. He runs an educational foundation, sells a clothing line with Puma, and owns a restaurant, "Tracks and Records," in Kingston where he resides.
Because of his faith and his fame, the Vatican invited him to speak with the TED program about global religious liberty. Raised Catholic, Bolt received his middle name, St. Leo, in honor of an early pope. He has not yet married.
If you want to know more about a personal relationship with God, go here
Michael Ashcraft teaches journalism at the Lighthouse Christian Academy in Santa Monica.
Save
Save