By Mark Ellis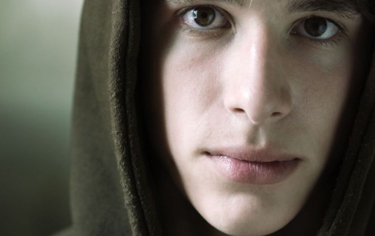 David Kyle Foster, the former male prostitute who once hated God, had a dramatic turnaround in his life after he met Jesus, and a river of new life flowed into his heart. Foster began offering hope through Christ to sexually broken people 30 years ago.
He authored Love Hunger and produced the documentary film, "Such Were Some of You." His latest documentary, "How Do You Like Me Now?" offers consolation and guidance to Christian parents looking for answers.
"This video is one of comfort and some good advice about understanding what they are up against," Foster says.
The production prominently features the wise counsel of Joe Dallas throughout, whom Foster considers "a giant in the field of sexual brokenness."
"When I came out to my parents in 1971 it was a very different world," Dallas relates in the film.
With compassion for a child's struggle, he says parents must hew to a message centered on the cross of Christ when addressing gay children:
"I am telling you with tears that you still must take up your cross," he says parents must communicate to children. "The cross is never easy; the cross is messy; the cross denies to us things that seem so natural and right and vibrant and it is no small thing for me to be telling you that you must say no to this.
"You living in disregard of God's will is something I can never countenance no matter how powerful the emotions are you're experiencing. I grant you they are powerful and I want to be with you as you find the courage and resolve to say no to something that is so profound to you."
In the video, Dallas says only God can bring any hope for change. "We know that God is not only the one who reverses someone's direction, he is the God who heals; he is the God who restores. This (healing process) I have to put in God's hands knowing I have no guaranteed outcome, but I have guaranteed hope."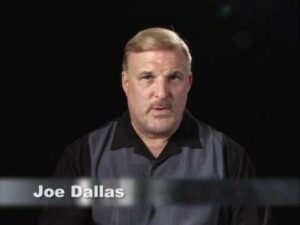 Christian parents will be up against a seemingly overwhelming message from the present culture. "Regardless of the fact that homosexuality is being widely acknowledged as normal and right, there are still people who are saying no to it. There will always be that remnant who will swim against the tide and say 'I will not say yes to something God has said no to.'"
"We are left with a solid hope in the nature of God without knowing the means by which God will fulfill his purposes."
Foster says rapid change in one's sexual orientation is rare.
"Probably a majority of those who claim instant turnaround aren't really getting an instant turnaround, they are getting a massive dosage of grace in that moment to handle what's ahead of them, which is a long and painful process of finding the roots of their brokenness and their trauma and working through it with the Holy Spirit's guidance," he says.
"What God normally does is take advantage of that one issue to help you overall with issues that are tied to it. It is essentially the sanctification process that everyone has to go through if they really want to pursue God."
For more information about the video, go here