By Mark Ellis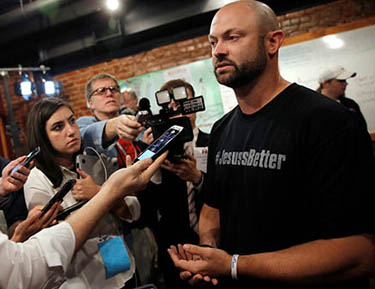 Bo Copley, an unemployed coal miner, who gained media attention after he challenged Secretary Clinton's statements about the coal industry, is a strong Christian who has been at the heart of the revival sweeping West Virginia.
He prayed and fasted before meeting Mrs. Clinton, then invited her to attend a revival meeting that night only a short distance away from their encounter.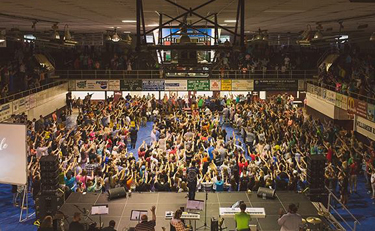 Copley gave his life to the Lord in grade school, influenced by his grandparents' strong faith and involvement in the Church of God. He re-dedicated his life in 2002, was baptized again, and tried "to live the best I could from that point forward."
He attends the Regional Church of God at the epicenter of the revival and the pastor of the church, Mitchell Bias, lives across the street in Delbarton.
Copley was a maintenance planner at the mine before his layoff in September 2015. The mine declared bankruptcy earlier this year.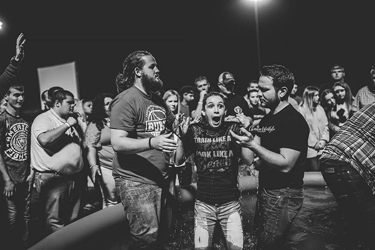 "It was the second biggest shock of my life," he says. "But I pay my tithe and try to do what God tells me to do. God is my provider and I try to do my best by him. If I don't have a job I know God will put food on the table for my kids.
"He has provided every step of the way," he adds. After the lay-off his wife Lauren took up photography and it's become their main source of income. "She is amazing," he says. "God gave her the eye to see things other people don't see."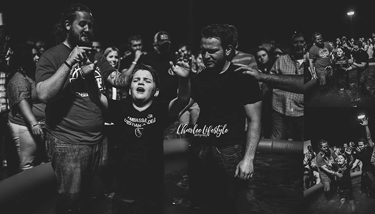 The revival, which started April 10th at their church, has had a huge impact on Copley and his wife. "The revival is something that has been prayed for a long time, and we finally hit the right center of where God had people hungry for the Word, and a man who has been bringing nothing but the Word, no fluff or filler, just Jesus and the Word."
Copley is referring to the young Tennessee evangelist, Matt Hartley, whose preaching became God's instrument for the awakening.
"It was God's ordained timing to release this on us," Copley notes. "It couldn't come at a better time for me and my family. There are so many things about the revival that have strengthened my family."
After the fourth week of revival, the meetings moved into the neighboring town, Williamson, which Secretary Clinton decided to visit after a last-minute change in her schedule. "Some may think that's a coincidence but it's not," Copley says.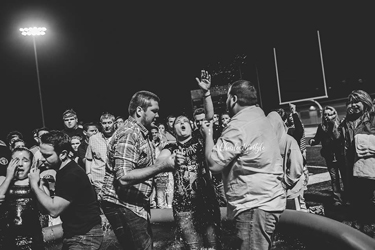 She arrived in Williamson on Monday, May 2nd, to visit a health and wellness center that receives government funding. On the Saturday before the visit, a soccer mom approached him during a game Copley was coaching and asked if he would represent "an out of work miner" on a panel discussion with Mrs. Clinton.
Copley accepted the invitation with some trepidation. "Immediately I thought, 'wow, I don't know how this is going to go.' I prayed that evening after the game was over. On and off I said, 'God use me however you want to use me.'"
On Sunday he prayed and fasted and kept asking God what he should say.
Mrs. Clinton's assistant, Trevor, called while he was golfing Sunday afternoon provide a briefing about the panel the next day.
Copley boldly invited Clinton's assistant to attend the revival meeting that night.
"I understand you probably have other obligations, but I would feel remiss if I didn't invite you to attend revival," he told the surprised assistant. "There is a definite move of God here. It's moved to the field house, about five minutes from where we'll have the discussion."
Trevor politely declined, saying they had other obligations in Charleston that night.
As Copley continued to pray and fast about the meting, God kept putting on his heart, Show her your children.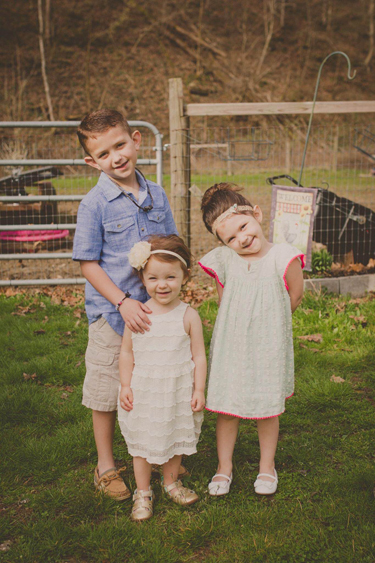 Show her the people who are really affected by her comments and her policies. He decided he would bring a photograph of his three children and hand it to Mrs. Clinton at their meeting.
Copley also printed Jeremiah 29:11 on the back of the photo. "We have held tight to that verse here," he says. "We really believe we are a remnant people in a remnant time and God has something special intended for West Virginia and the coal fields."
He arrived for the meeting with Secretary Clinton wearing a black tee shirt emblazoned with "#Jesus is Better" on the front. Outside, angry protesters were shouting insults at Mrs. Clinton.
Most of the other participants in the roundtable brought notes. When someone noticed he was empty-handed they asked, "Where are your notes?"
"I don't have notes," he replied. "I'm here because of God and leaning on God and I'm going to let him use me as he sees fit."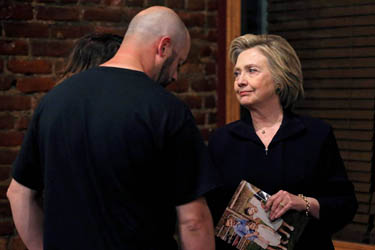 Soon Copley was face-to-face with Clinton at the roundtable discussion, seated only a few feet from the presidential candidate.
When it was his turn to speak, he talked to her about his industry, and about her divisive comments on the future of coal.
"The reason you hear people out there (the protesters) say the things they do is that when you make comments, like 'we're going to put a lot of coal miners out of jobs'…these are the kind of people that you're affecting," he said, as he handed Mrs. Clinton the photo of his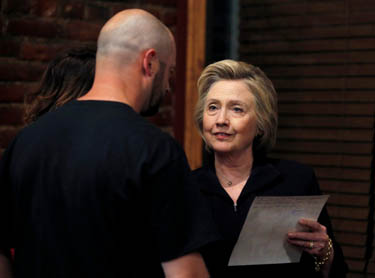 children.
"I want my family to know they have a future here in this state because this is a great state…West Virginians are a proud people, we take pride in our faith in God, we take pride in our family, in our jobs, in the fact that we're hard workers.
"I just want to know, how you can say you're going to put a lot of coal miners out of jobs and then come in here and say you're going to be our friend? Those people out there don't see you as a friend."
Mrs. Clinton tried to defend herself by saying she had been quoted out of context and that people had misunderstood her true intentions.
When the roundtable discussion finished, Secretary Clinton made her way over to where Copley and his wife were sitting. She was holding the photo in her hands.
She asked about their children, their names and their ages.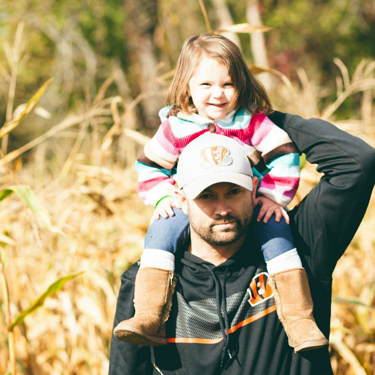 Then Copley boldly invited her to attend a revival meeting. "I know you have other obligations, but I want to personally extend an invitation to you to come to our revival with us tonight. It's about five minutes from here. I know I've invited your assistant, but I felt God tell me to personally invite you."
"She thanked me. She never said no but she didn't show up," Copley says. One can only wonder if history might be changed if she – and other candidates – were touched by such a powerful move of God.
Then Secretary Clinton shared about her own religious background. "She told my wife and I about her faith, said her family were Methodists, started that way from a revival with John Wesley in the 1800s. My wife told her that we are praying that God's will is done regardless of who is in office."
Lauren extended her arms and embraced Mrs. Clinton. "She genuinely choked up after Lauren hugged her," Copley says.