By Brian Nixon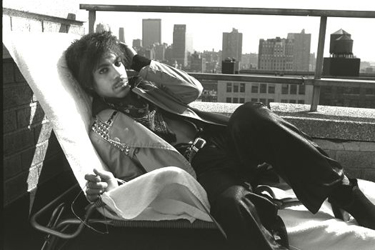 If you came of age in the 1980s — like I did, the pop musician, Prince (born Prince Rogers Nelson on June 7th, 1958), was everywhere: on the radio (with a string of hit records), on TV (mostly news discussing some new controversy), and on the big screen (where he won an Oscar in 1984 for his movie soundtrack, Purple Rain).
It seems as though you couldn't go anywhere without hearing about — or hearing the music of the Minneapolis native.
Yet Prince's career didn't begin in 1980s. Rather, his first album, For You, was released in 1978. But it wasn't until his second album, Prince — released in 1979 — that he made his first mark in the music industry. And as the 1980s rolled around, it seemed like everything the man touched turned to gold, or platinum (as the music industry will attest).
His next three albums — Dirty Mind (1980), Controversy (1981), and 1999 (1982) — showcased his huge talent (Prince played 12 instrument) and sexual-driven lyrics, all the while incorporating funk, rock, pop, and 60's music into what became kwon as the Minneapolis sound.
I remember as a Junior High student watching people dance at a school dance to "Little Red Corvette" and "1999," attempting to do his famous split dance (where he did the splits like James Brown) — all the while holding a guitar.
And like other musicians coming to prominence during the 1980s, Prince used the music video to catapult his image (a mixture of androgynous royalty) in the consciences of culture.
And then Purple Rain happened. And Prince left the Earth and entered the stratosphere of popularity, only rivaling Michael Jackson in pop influence at the time.
I remember sitting in a car with five friends, listening to the album in Saratoga, California. It was dark outside and we played the album over and over. We knew then, it was a masterpiece. I still hum the songs, "Take Me With You," and "Beautiful Ones," to this day.
Since the 1980s, Prince has sold more than 100 million albums, won 7 Grammy awards, and has written best-selling songs for other artists (Sinead O'Connor's, Nothing Compares to You, and the Bangles, Manic Monday, among them).
Even for guys like myself — influenced more by post-punk then by pop — Prince, has had a lasting effect. I remember arguments occurring in the 1980s over who was better, Michael Jackson or Prince. Of course I took the Prince side, because he played his own instruments, wrote the songs, and could stand as one of the great pop guitarist of his generation. And this confession came from a guy who liked Joy Division, Echo and the Bunnymen, and New Order more than any pop music occurring at the time. But Prince had the amazing ability to cross over like no other artists; it seems every musician appreciated his talent and song-writing ability; he transcended category.
So when the news hit yesterday (Thursday, April 21, 2016) that Prince had died at his Chanhassen, Minnesota home at the age of just 57 — of yet to be determined reasons — my heart sank; a part of my childhood was wisped away in the wind, and all too soon.
And though Prince became a Jehovah Witness later in life (and some would contend that he started to question the faith), his music was more than sex and rock and roll. One of his most telling songs about his personal faith was found on the album, Sign "o" the Times (1987).
As an update, Carver County Sheriff Jim Olson said today in a press conference on the singer's sudden death that there were "no obvious signs of trauma" on Prince's body when it was found in his Minnesota home.
He added that "there is no reason to believe at this point that it was a suicide."
Prince was discovered unresponsive at 10:07 a.m. on Thursday in an elevator at his Paisley Park compound.
He had last been seen alive around 8 p.m. on Wednesday night when an acquaintance dropped him off at his estate, Olson said.
The coroner performed a four hour autopsy on the star's body this morning, but office spokeswoman Martha Weaver said the results "may take several weeks."
However, Weaver said that Prince's body had already been released to his family. It's unclear when a funeral service might be held.
In this song, Prince sings about kingdom living, looking to the King of Kings for guidance. It's here, and I'd like to leave the lyrics with you:
Black day, stormy night
No love, no hope in sight
Don't cry, he is coming
Don't die without knowing the cross
Ghettos to the left of us
Flowers to the right
There'll be bread for all of us
If we can just bear the cross
Sweet song of salvation
A pregnant mother sings
She lives in starvation
Her children need all that she brings
We all have our problems
Some big, some are small
Soon all of our problems
Will be taken by the cross
Black day, stormy night
No love, no hope in sight
Don't cry for he is coming
Don't die without knowing the cross
Ghettos to the left of us
Flowers to the right
There'll be bread for all, y'all
If we can just, just bear the cross, yeah
We all have our problems
Some are big, some are small
Soon all of our problems, y'all
Will be taken by the cross
The cross
The cross
Goodbye Prince. We will sure miss you!
— ASSIST News