By Mark Ellis —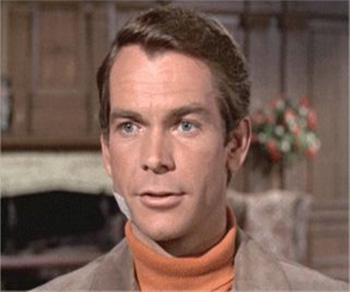 He had the boyish, all-American good looks that made him a favorite choice in Disney films such as The Love Bug. But his wholesome outer appearance belied a troubled personal life that led him to the foot of the cross and changed the course of his life.
Jones, a native of Alabama, grew up in a Christian home and even attended Asbury College, a private Christian school in Kentucky founded in the Wesleyan-Holiness tradition. He failed to graduate, however, and ran from God, rejecting the faith of his family to pursue his own success in Hollywood.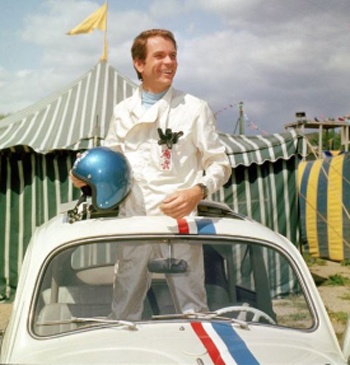 He moved to California after trying his hand as a radio DJ and singer in his home state and serving in the Navy during the Korean War, according to The Hollywood Reporter.
His first small role was in Somebody Up There Likes Me (1956), starring Paul Newman, followed by appearances in many western-themed TV shows like Bonanza and Wagon Train. He also enjoyed a measure of early success on Broadway.
"The great privilege it has been to work with some of the most talented people on the face of the earth," Jones told Christianity Today in 2009. "My first scene in a movie was with James Cagney, for goodness sakes. There I was, just out of the U.S. Navy without an acting lesson to my name. In walks Cagney and says 'Walk to your mark and remember your lines.' That's all I've been doing for fifty years. You can't take credit for blessings like that."
Jones was noticed by Walt Disney in a sitcom, and Disney called the actor personally to recruit him for a role in That Darn Cat (1965), in which Jones played an FBI agent chasing robbers with feline help. When Disney called, he didn't know Jones was allergic to cats.
The rising young star had everything the world could offer, but still felt unfulfilled. "It was a fast track life," Jones said in a 1997 interview. "I was making $50,000 a week. I had the Ferraris and beautiful women and all the rest of what I thought would satisfy my life. And it was empty. Really empty."
He thought the Hollywood lifestyle would bring the ultimate satisfaction, but it left him depressed and suicidal. Jones' first marriage to Mae Inez Entwisle ended in divorce in 1970. He felt alienated from his two children from that marriage.
"He began to see life as a pointless exercise in futility, to be managed by copious amounts of alcohol and a parade of affairs," the Washington Post noted.
Remarkably, God intervened and spoke to him one evening in a "divine visitation." According to his autobiography, "Under Running Laughter," the still small voice of the Lord told him his current lifestyle "will never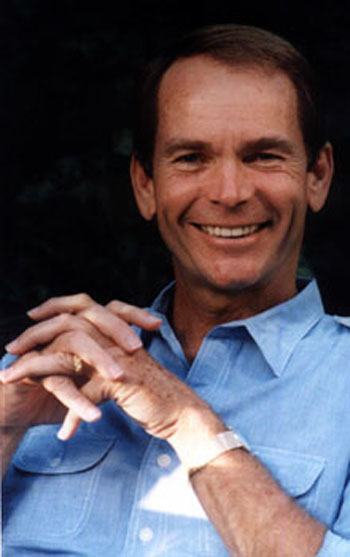 satisfy you."
Then a sobering thought entered his mind: Could I continue to deceive myself into believing that whatever vacuum existed within me would be filled in the future by more and bigger portions of that I'd consumed in the past?
Shortly after his encounter with God, a drunk-driving accident in Baja, Mexico nearly took his life. As he lay in the desert with 13 broken bones, bleeding profusely, and a concussion, he knew he faced a critical turning point.
A poem about a man running from God, "The Hound of Heaven," played in his mind as a friend worked feverishly to keep him from bleeding to death, according to The Decatur Daily.
After Jones' recovery, while rehearsing a play in New Jersey, he stood looking out a window and thought, one day I'm going to kill myself.
He got down on his knees and cried out to God: "I've done everything in this world I thought would make me happy and it doesn't work. I have everything and I have nothing. I have no choice but to believe. If you don't exist, then I'm a dead man."
In an instant, Jones was born again, and the miserable, depressive moods that plagued him vanished, replaced by a profound peace and joy that flooded his heart.
The night he said 'yes' to the lord, everything changed. "The peace of Christ rolled over me like an ocean wave and I've never been the same," he said in 1997.
After he came to Christ, Jones felt whole for the first time in his life. He began to work on restoring broken relationships, he found and married his second wife, Lory Patrick, and began looking for redemptive roles in film.
He came to a new awareness about the power of film in American cultural life, as he explained to Christianity Today in 2009: "Film and television have been partially responsible for the disconnect between our nation and our God. Dynamic but righteous entertainment can help reverse this trend."
"Obviously, family entertainment brings families together. If there are positive results from the characters in the film not succumbing to perversion, anger and self-centeredness, the film lifts the quality of life for that family. If a new generation is brought up in an atmosphere filled with the triumph of goodness and mercy and life, then a new generation is better prepared to solve the problems of the real world."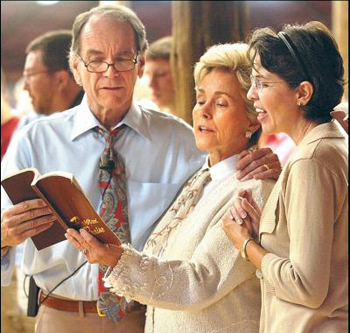 Jones also established a different set of criteria for his film roles. "First of all, I won't blaspheme God. This immediately eliminates most scripts, but I see no reason, since I need all the help I can get, to encourage God to vacate the premises," he told Christianity Today.
"The spirit of a film is decisive. With the least bit of discernment, you can figure what motivates a person, their business, the movie they produce or direct, or the character they play in it. The spirit of a character can be discerned and matched up against the Spirit of God. Is it a spirit of hope and love, or the result of their lives being a series of angry blasts and fears? I try and discern the spirit of a script—what does it do in the final analysis, what is its effect upon an audience, how will they react? Will they leave the theater anxious and angry, or will they see a way, as a result of what's in the film, to attack the problems they face? In other words, does the movie produce good or evil? That's the bottom line for me."
Jones' love for the Lord prompted him to adopt several foster children. He also founded the Christian Rescue Fund — an organization dedicated to rescuing persecuted Christians and Jews around the world.
If you want to know more about a personal relationship with God, go here