By Mark Ellis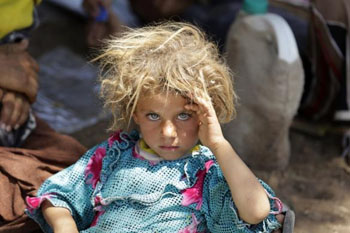 ISIS executed 19 young women because they refused to engage in 'sexual jihad' with their fighters, a Kurdish official said.
The women were being held in the terror group's stronghold of Mosul in Iraq.
"The girls get peddled like barrels of petrol," according to a report in Bloomberg News. "One girl can be sold and bought by five or six different men. Sometimes these fighters sell the girls back to their families for thousands of dollars of ransom."
There has been internal conflict within ISIS recently over money and the way captured women are distributed.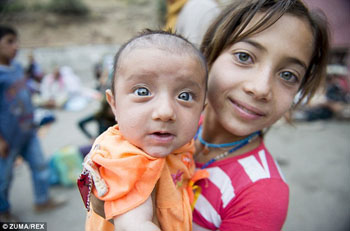 Moreover, a UN envoy investigating sexual violence in the region verified an ISIS pamphlet that gives prices for the purchase of women. The cost for boys and girls aged one to nine is approximately $165. Adolescent girls are priced at $124 and the price goes down for women over 20.
ISIS abducted hundreds of Yazidi women last year when they stormed northern Iraq. The Yazidis are a Kurdish religious group that ISIS considers heretics, because of their belief system rooted in Zoroastrianism.
There have been disturbing reports of Yazidi women and young girls being sold into sexual slavery, with the youngest fetching the highest price.
Last month, three Yazidi women who escaped ISIS spoke of the horror they experienced at the hands of the terrorist group.
One woman, Bushra (21), said she was raped repeatedly by the man who bought her.
"He told me he was going to rape me that same day, however ill I made myself. He took me home, tied up my hands and feet, and raped me," she stated.
"He raped me about five times a day. My sister was barely 14 when they raped her. I could hear her screaming but I couldn't do anything as I was tied up," she recounted.
Amnesty International charges that ISIS has destroyed hundreds of Yazidi women's lives.
Donatella Rovera, an advisor with Amnesty International, spoke to 40 Yazidi women who escaped in 2014, and said that what ISIS had done to them amounted to war crimes.
"Hundreds of Yezidi women and girls have had their lives shattered by the horrors of sexual violence and sexual slavery in IS captivity," she said.