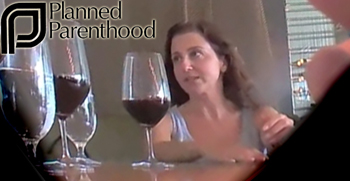 By Mark Ellis
An undercover investigation uncovered Planned Parenthood's sale of body parts from aborted babies 20 years ago, but the reaction was muted due to a botched congressional inquiry and complicity by the mainstream media, says the man who played a leading role in the covert operation.
"It's at least 20 years this has been going on," says Mark Crutcher, founder of Life Dynamics. His investigation primarily studied "Comp Health," an abortion clinic run by Planned Parenthood in Overland Park, Kansas, along with several other facilities run by the controversial organization.
He launched the investigation in 1997, and found at least two prior Planned Parenthood employees who had been involved in the sale of fetal body parts before 1997.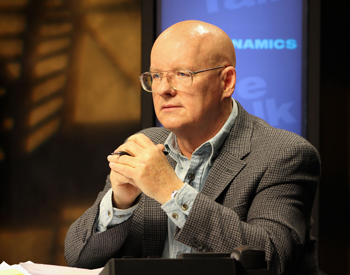 Using several inside sources, Crutcher collected documentation including orders for baby parts, price lists for baby parts, brochures for baby parts, internal financial records related to the sale of baby parts, and abortion clinic protocols for the harvesting of baby parts.
The aborted baby parts went to buyers from major university research centers such as UCLA Medical Center, Rutgers, University of Alabama, UNC at Chapel Hill, University of Utah, and University of Florida, along with biotech and pharmaceutical companies.
Some of the shipped items that were requested include whole brains, lungs, liver, thymus, eyes, arms and legs.
Some of the requests included stipulations that the eyes be obtained from fetuses that were at least 20 weeks gestation, with one citation stating "lungs prefer 23-24 weeks." Fetal viability begins at about 23 weeks gestation.
One researcher stipulated "no digoxin donors." Digoxin is a drug injected into the heart of the baby in late term abortions to prevent a live birth.
Crutcher's investigation revealed that when an abortion went awry and a live birth ensued, the child was still harvested for parts. "Living children who had survived their abortions – including the twins described in the 'Kelly' interview-were sometimes brought to him (Dean Alberty) to be chopped up for parts."
Dean Alberty was one of the inside sources for Crutcher's investigation. Alberty worked for Anatomic Gift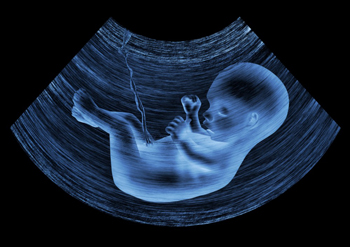 Foundation (AGF), a wholesaler or middleman set up to evade federal and state laws that make it illegal to buy or sell fetal body parts.
Alberty was nominally pro-choice and took his position "because it was a job." But he became an informant to Crutcher's organization because "he had seen things that were bothering him; his conscience was eating away at him."
While it is illegal to buy or sell the parts, they can be legally "donated" for medical research. In such cases, the supplier is allowed to recover any reasonable out-of-pocket expenses that were necessary to fill the recipient's order.
So a baby parts "wholesaler" enters into a financial agreement with an abortion clinic in which the wholesaler pays a monthly "site fee" to the clinic. For this payment, the wholesaler is allowed to place a retrieval agent (such as Alberty) inside the clinic where they are given access to the corpses of dead babies.
The buyer – usually a researcher working for a medical school, pharmaceutical company, or biotech company then supplies the wholesaler with a list of the baby parts wanted.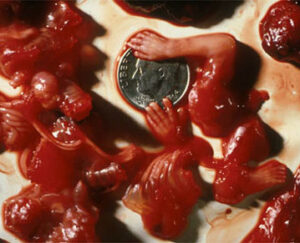 These parts are "donated" by the clinic to the wholesaler who turns around and "donates" them to the buyer. The buyer then "reimburses" the wholesaler for the cost of retrieving the parts, and thus evades the current law.
"The outrage is that they are probably not breaking the law," Crutcher notes. "There is a loophole that allows this to go on and I'm convinced the loophole was purposely written in there."
One prominent Senate leader told Crutcher his findings would "rock" Washington and promised to hold hearings in his committee. But when he learned that one of the buyers for the aborted baby parts included a university in his home state where he sat on the board of trustees, he backed away and refused to conduct hearings.
Only the Commerce Committee in the House of Representatives agreed to hold hearings. Witnesses received intimidating phone calls in the days leading up to the hearings, which appeared to be an attempt at witness tampering.
In the hearing, pro-abortion Democrats launched into "a vicious and well-designed personal attack against Alberty. Throughout the afternoon and into the night, he was badgered, bullied and beaten without mercy by the Democrats," Crutcher recalls.
"One of the oddest aspects of the hearing was that we knew more about the investigation into this issue than anyone else, yet were not called to testify. In fact, even when it was clear to every person in the room that the hearing was spinning out of control, and even though we were sitting in the second row of the audience, we were never asked for our input or advice," Crutcher says.
"Pro-life Republicans on the Committee never mentioned witness tampering, never introduced one single document provided by Life Dynamics, and most bizarre of all, never discussed the marketing of baby parts. You heard right: a Congressional hearing that was specifically created to examine the marketing of baby parts, lasted all day and well into the night and never discussed the marketing of baby parts."
Crutcher was disillusioned by his experience in the nation's capitol. "We have been stabbed in the back by Republicans more than we have been stabbed in the chest by Democrats," he laments.
In Crutcher's investigation, he found that in February 1996, AGF sold the following parts from 69 different babies: 47 livers, 7 brains, 21 eyes, 8 thymuses, 23 legs, 14 pancreases, 14 lungs, 6 arms, and one kidney/adrenal gland.
The tissue logs show that of the 69 aborted babies used for their parts, 37 were first-trimester and 32 were second-trimester babies. At least $18,750 was charged to researchers for the parts listed.
"The tissue logs reveal that one baby is often chopped up and sold to many buyers. For example, babies taken from donors 113968 and 114189 were both killed late in their second-trimester and cut into nine pieces. By applying AGF's price list, we see that each baby was sold for between $810 and $1,170 depending on whether their parts were shipped fresh or frozen," Crutcher noted.