By Mark Ellis —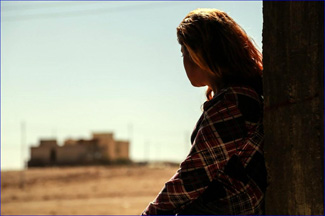 A harrowing account by a 17-year-old Yazidi girl held as a sex slave by ISIS speaks to the injustices suffered by over 5,000 Yazidi women and children abducted by ISIS since August, 2014.
"Suzan" was held captive by an ISIS fighter known as Al-Russiyah, who kept several women as sex slaves, according to an interview she conducted with Delal Sindy, a Swedish-Kurdish activist that appeared in Rudaw, a Kurdish media news source.
"He lined the three of us up naked every morning. He would then choose who he wanted for the day," said Suzan, who added that Al-Russiyah would smell each of the young women.
After the leader chose his victim, his bodyguards selected from the remaining women for themselves.
"They were terrible. They beat me and would come at least two together," she said.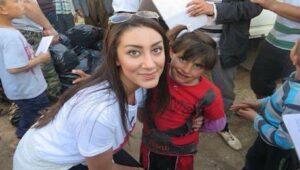 Ironically, Suzan wanted to be chosen by Al-Russiyah because he didn't hit the women as the others did.
"It was like choosing between death and death," she told the Swedish-Kurdish activist.
Before she was sold to Al-Russiyah, Suzan was held captive in the Galaxy Hotel in Mosul. The hotel was filled with women and girls, kept confined half naked or semi-naked.
"The day me and my 10-year-old sister were sold was the last day I saw my mother. I will never forget when she started crying and pulling her hair when they took us."
Then she was transferred to the ISIS stronghold in Raqqa, Syria, where she and dozens of other young women were examined to determine if they were still virgins.
"The virgins were taken to a room with 30-40 men. They lined us up and pointed who they wanted," she said.
"I thought I might be lucky, I was not as beautiful as the others," Suzan recounted.
But within 10 minutes she was purchased by Al-Russiyah, a Chechen, who also bought two other girls.
Suzan reported daily rapes by Al-Russiyah and his bodyguards. They forced her to recite from the Quran during the sexual assaults, and if she refused she was beaten.
On one occasion when she resisted, they burned her thigh with boiling water.
Mercifully, Al-Russiyah and his bodyguards were wounded in fighting against Kurdish soldiers near Shingal, and Suzan and a number of other captives were able to escape.
Some girls ran back to ISIS because they were afraid. Another young woman who attempted to escape had her legs cut off, Suzan said.
After running for three days, Suzan made it to safety, but psychologically, she is still traumatized. "I do not understand why I escaped. I have nothing left. I wish they had killed me instead," she told Sindy.
Suzan's father is dead and she has no information about the rest of her family.
"What do I have to live for? I try to forget everything, but when I close my eyes I see them before me and I want to kill myself."
Suzan's uncle has threatened to kill her if he found out that ISIS sexually abused her and "tainted" her honor.
Suzan is currently three-months pregnant and says she doesn't know what to do.